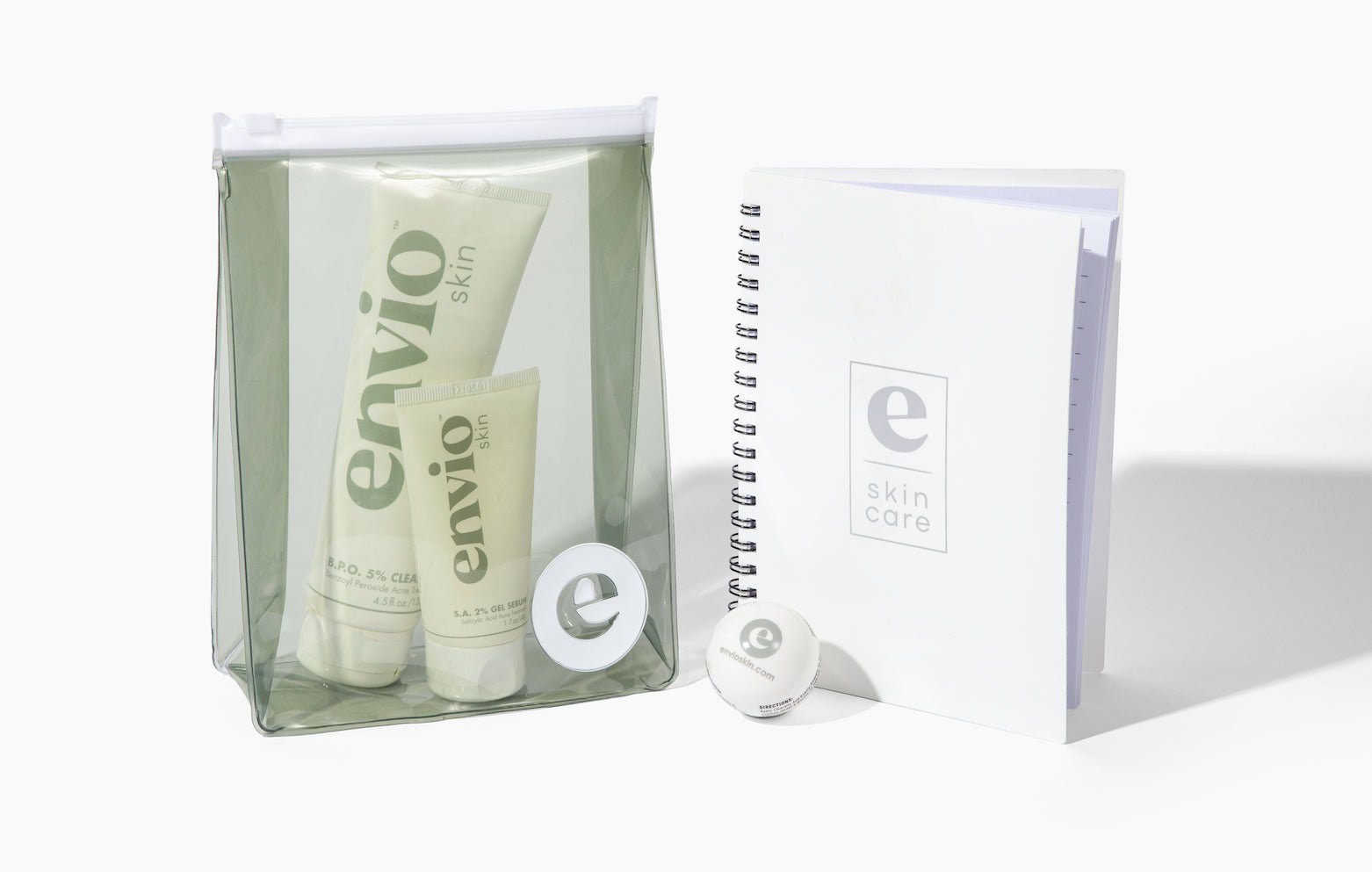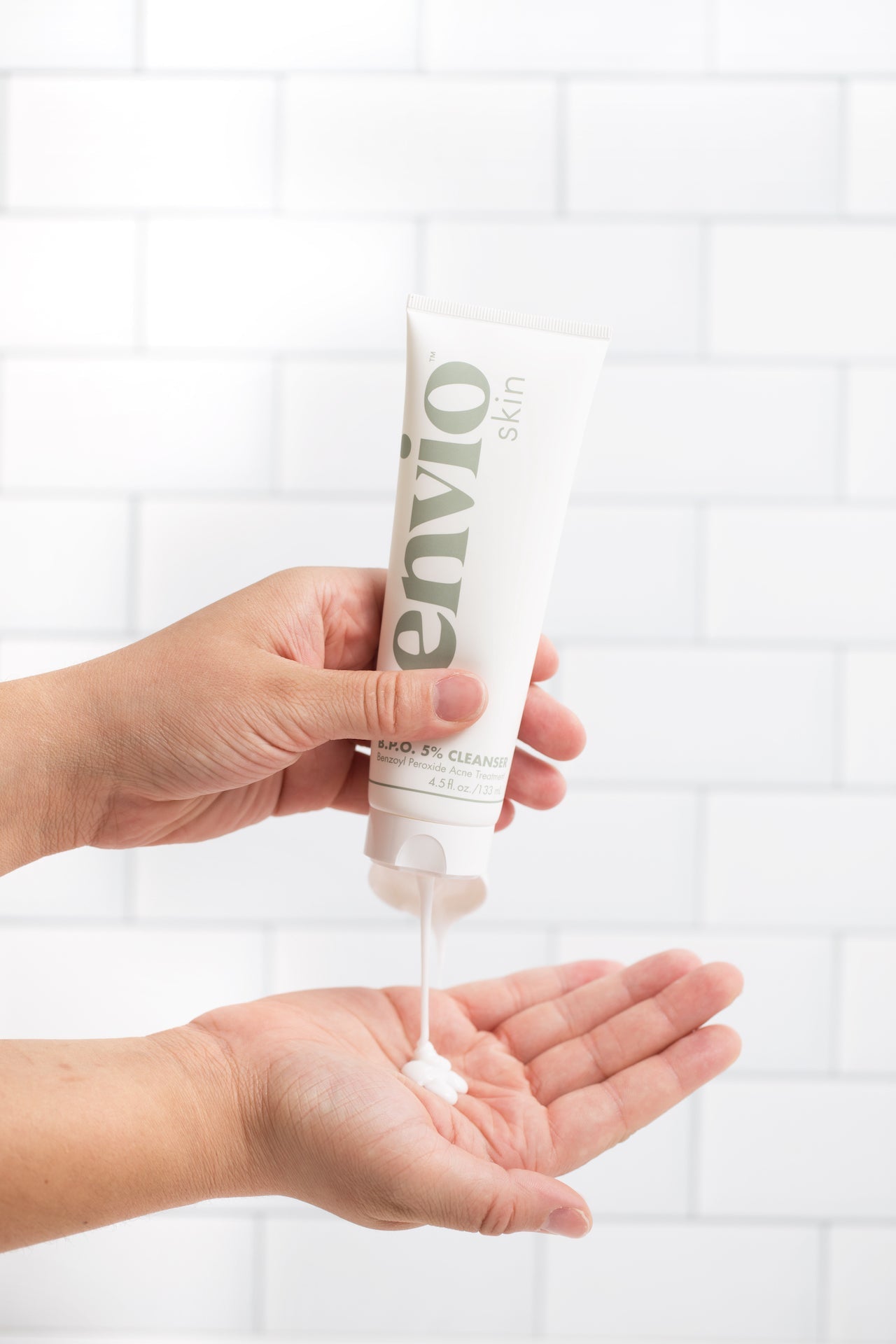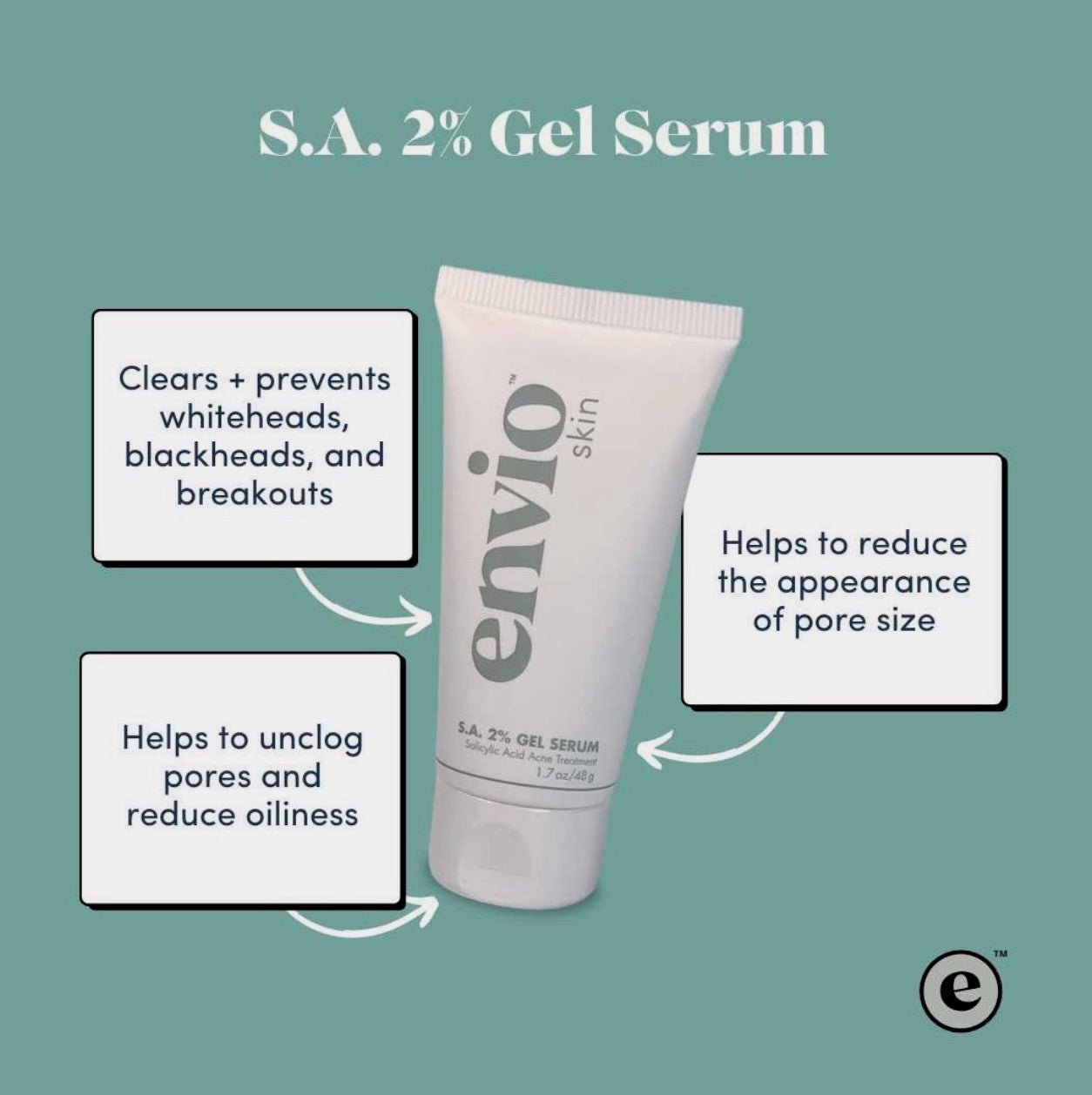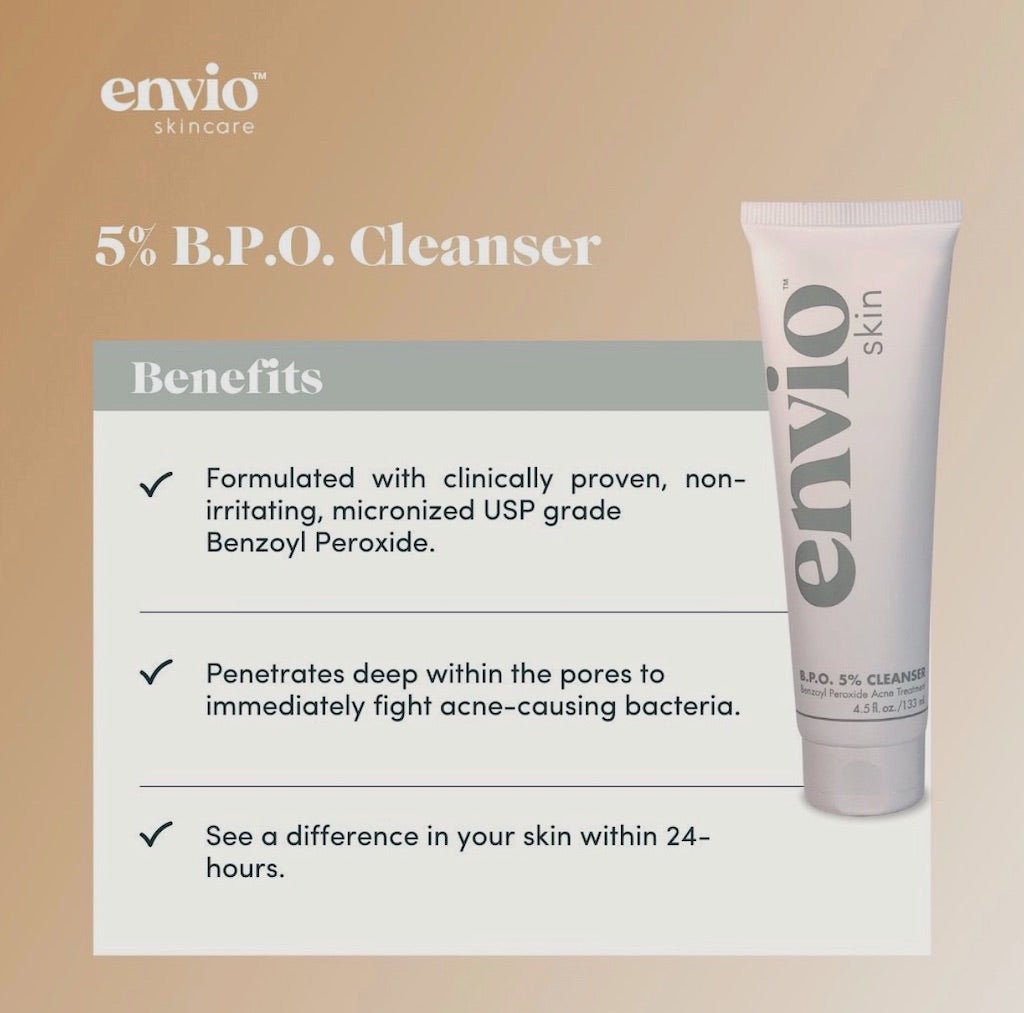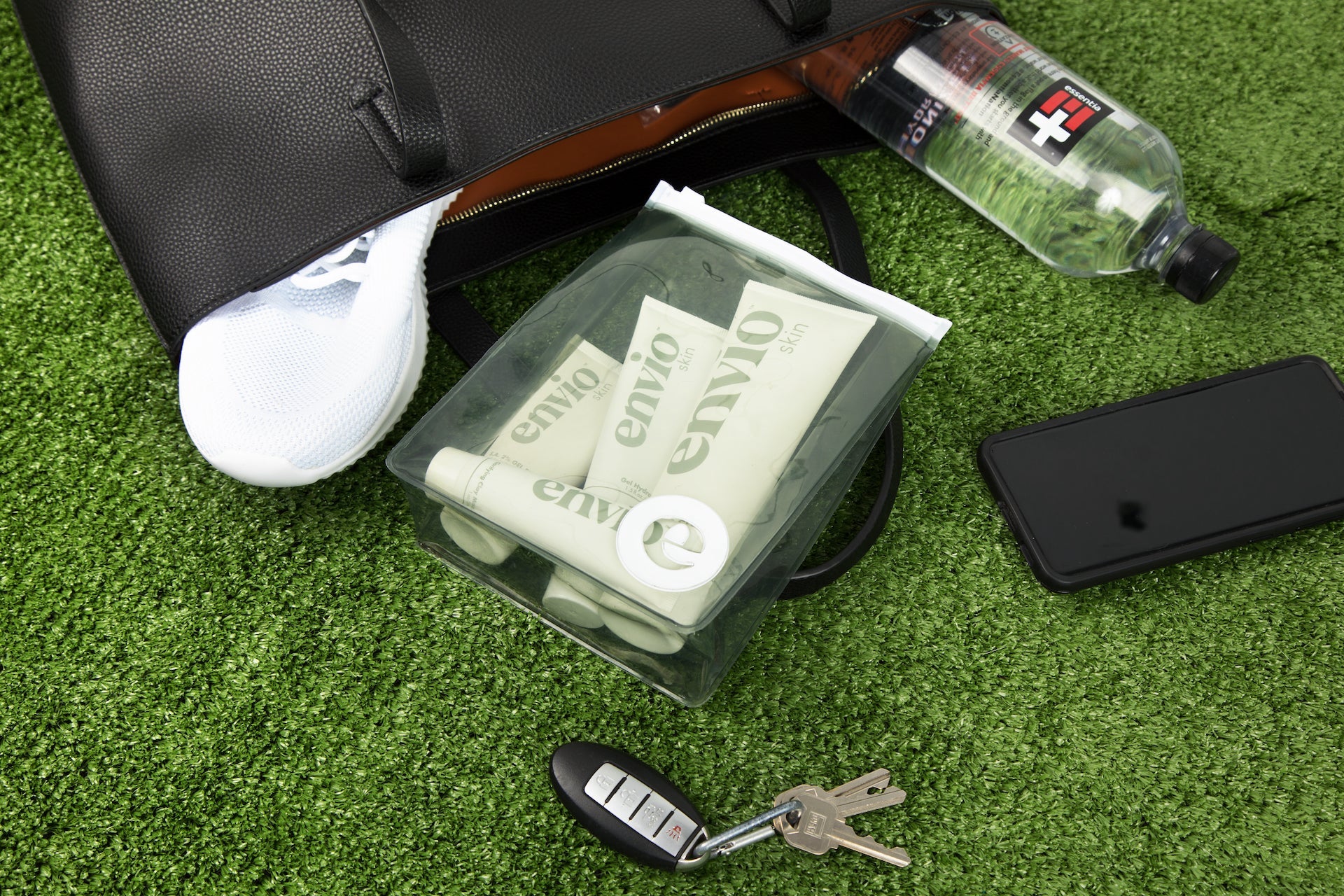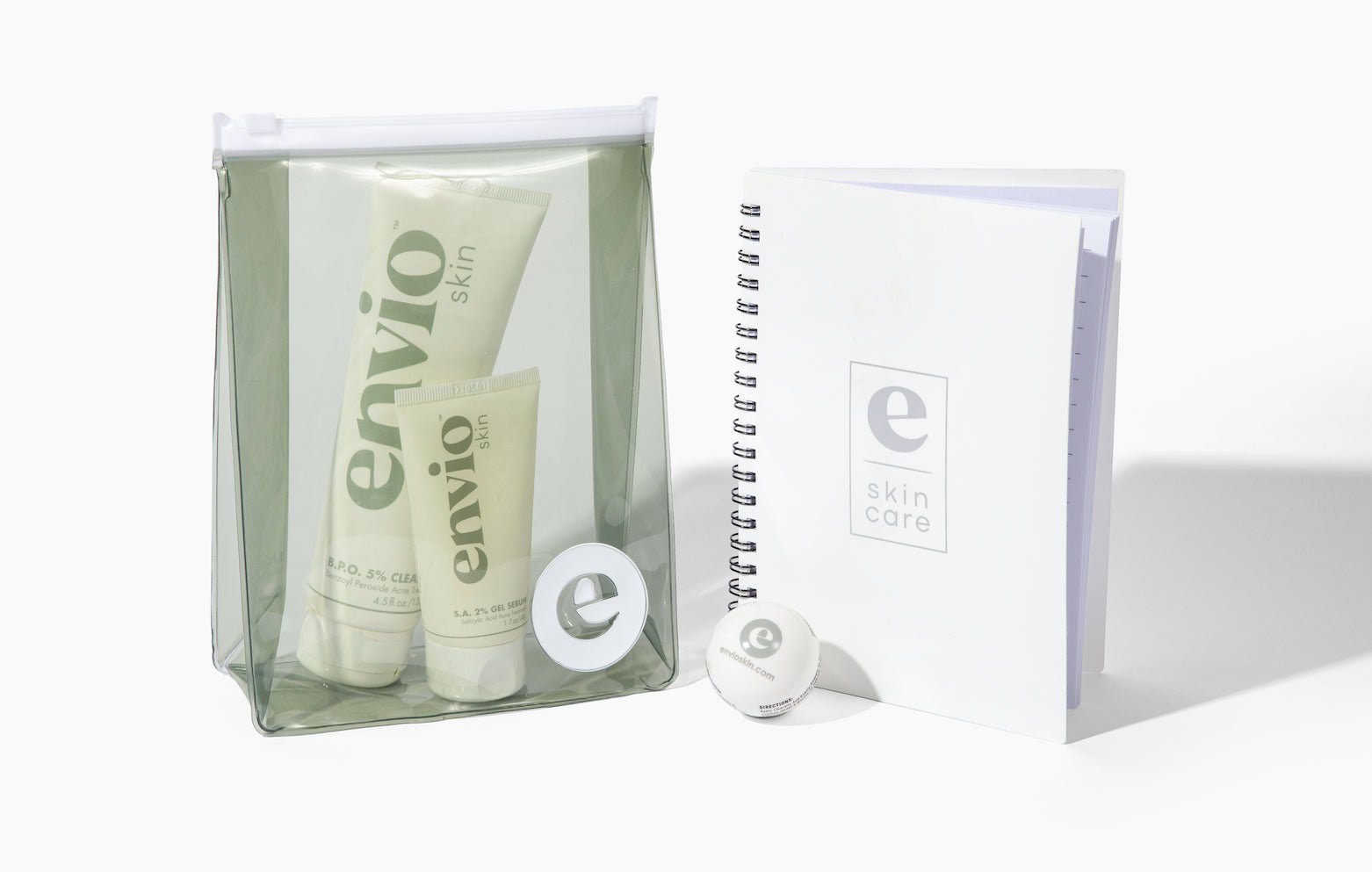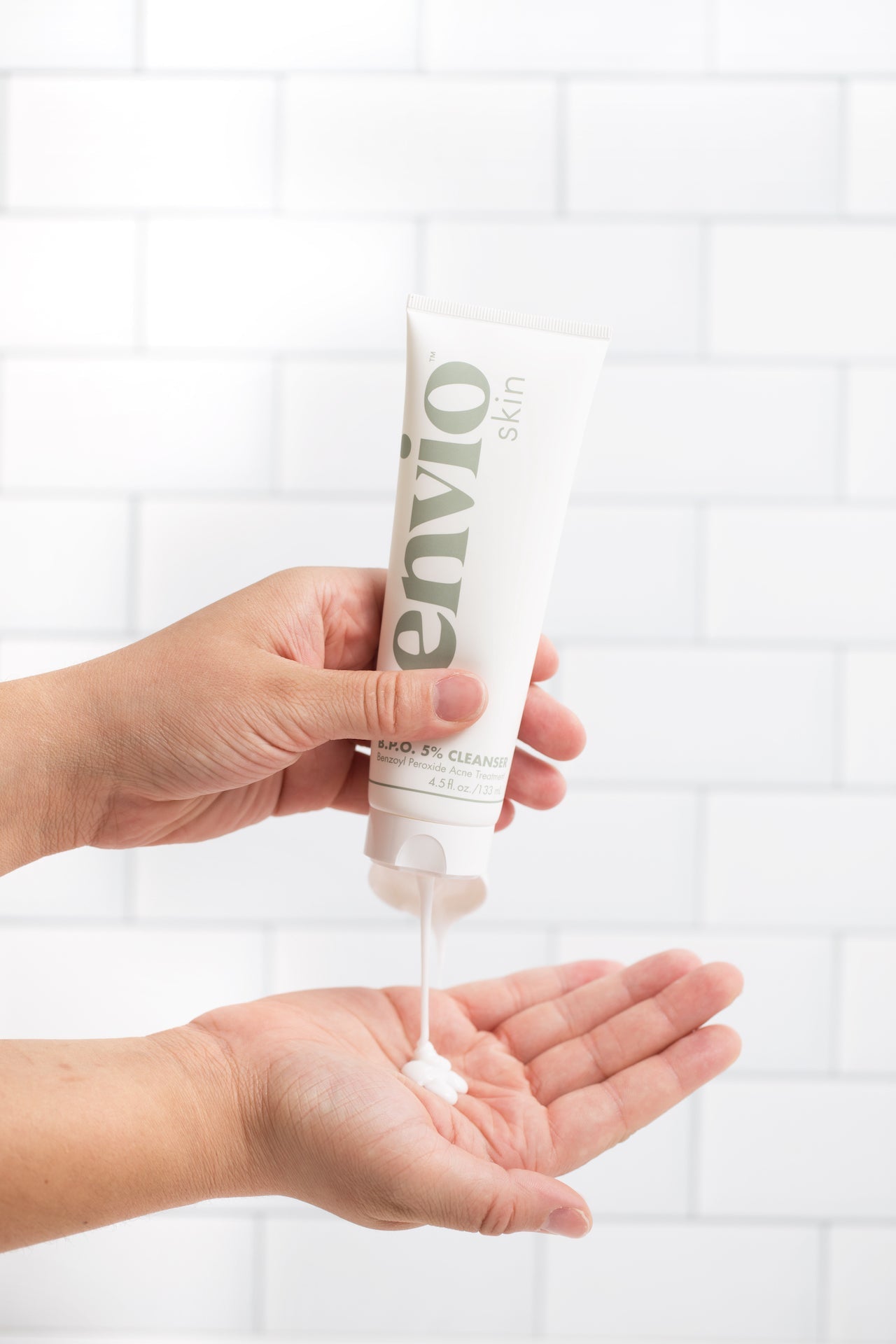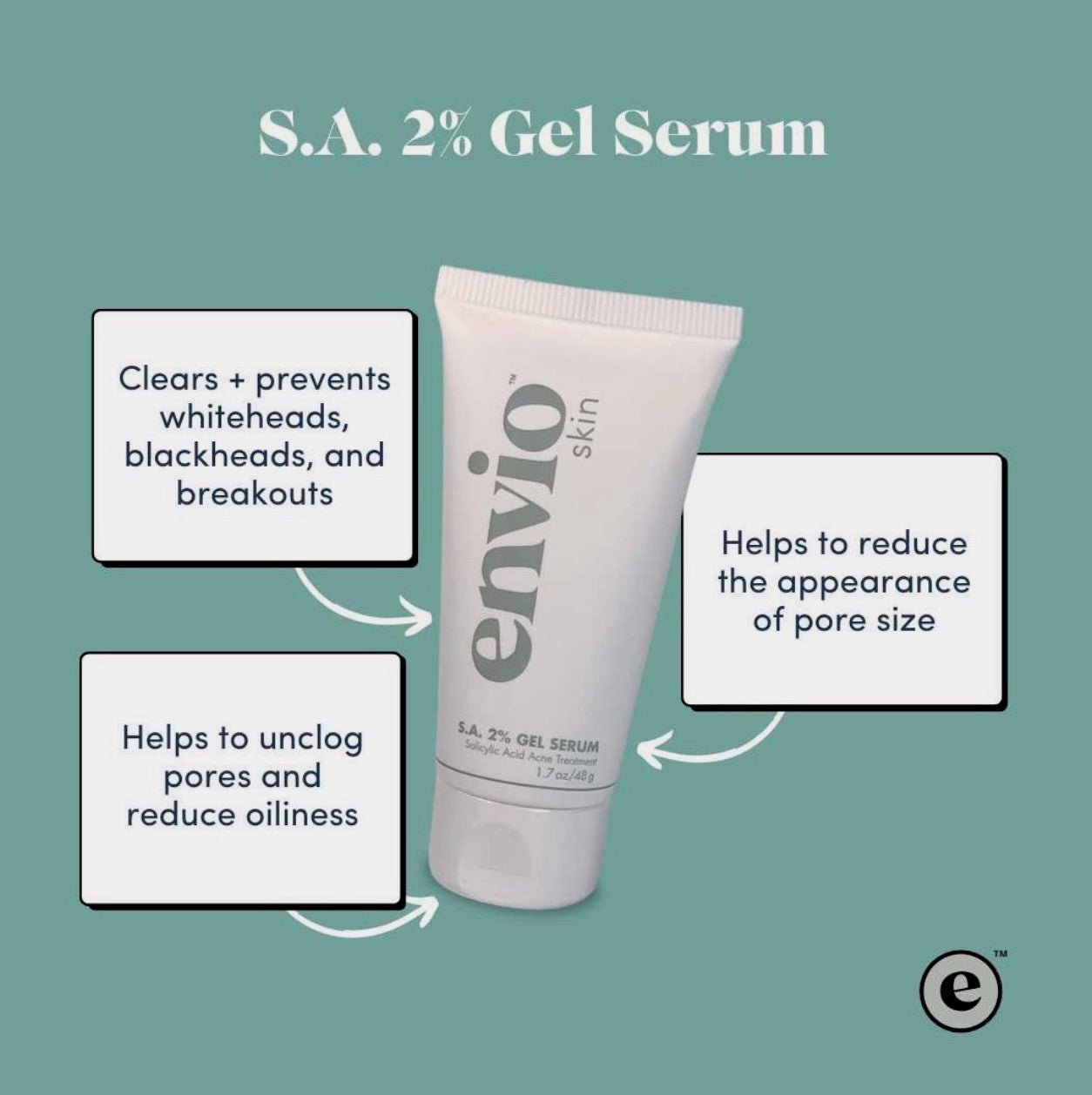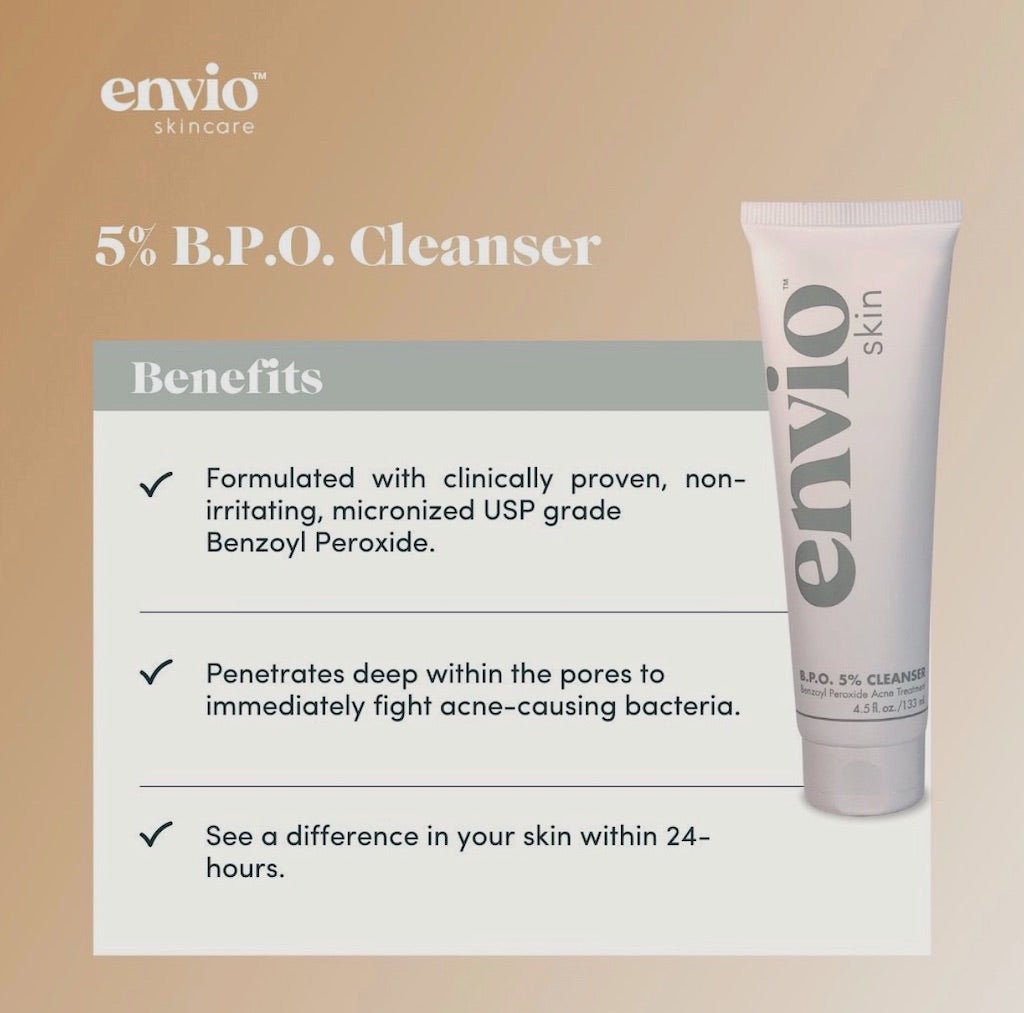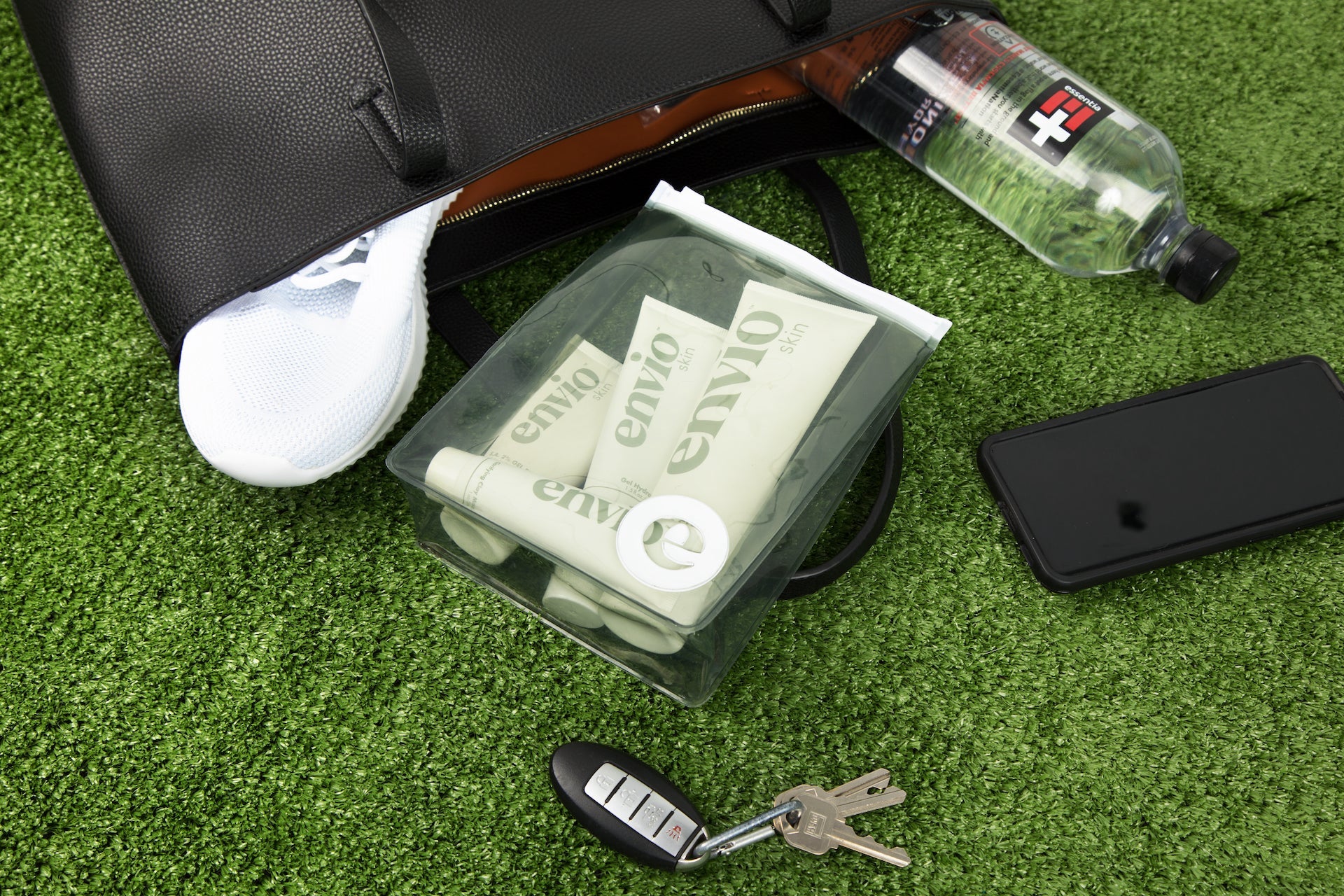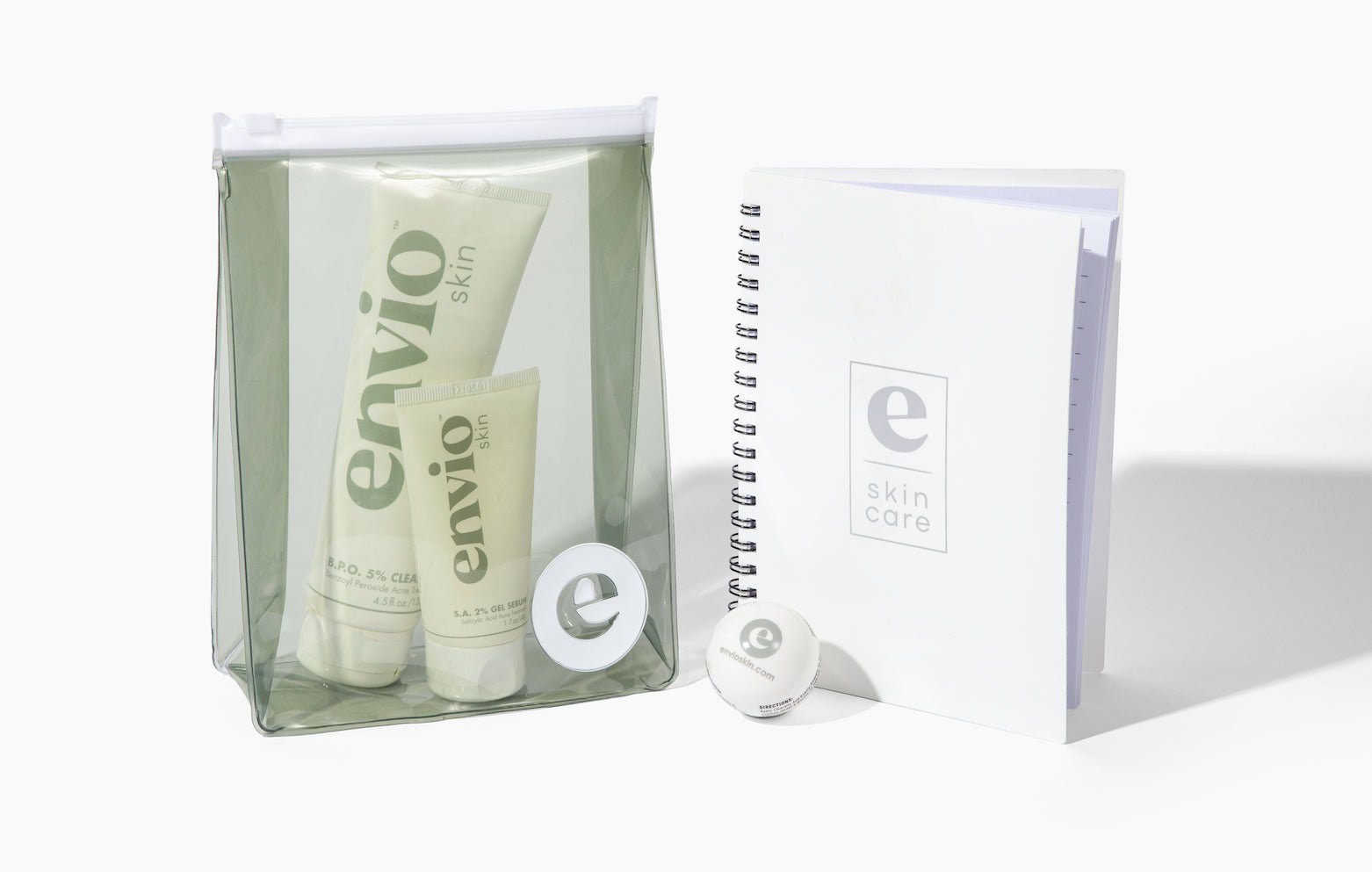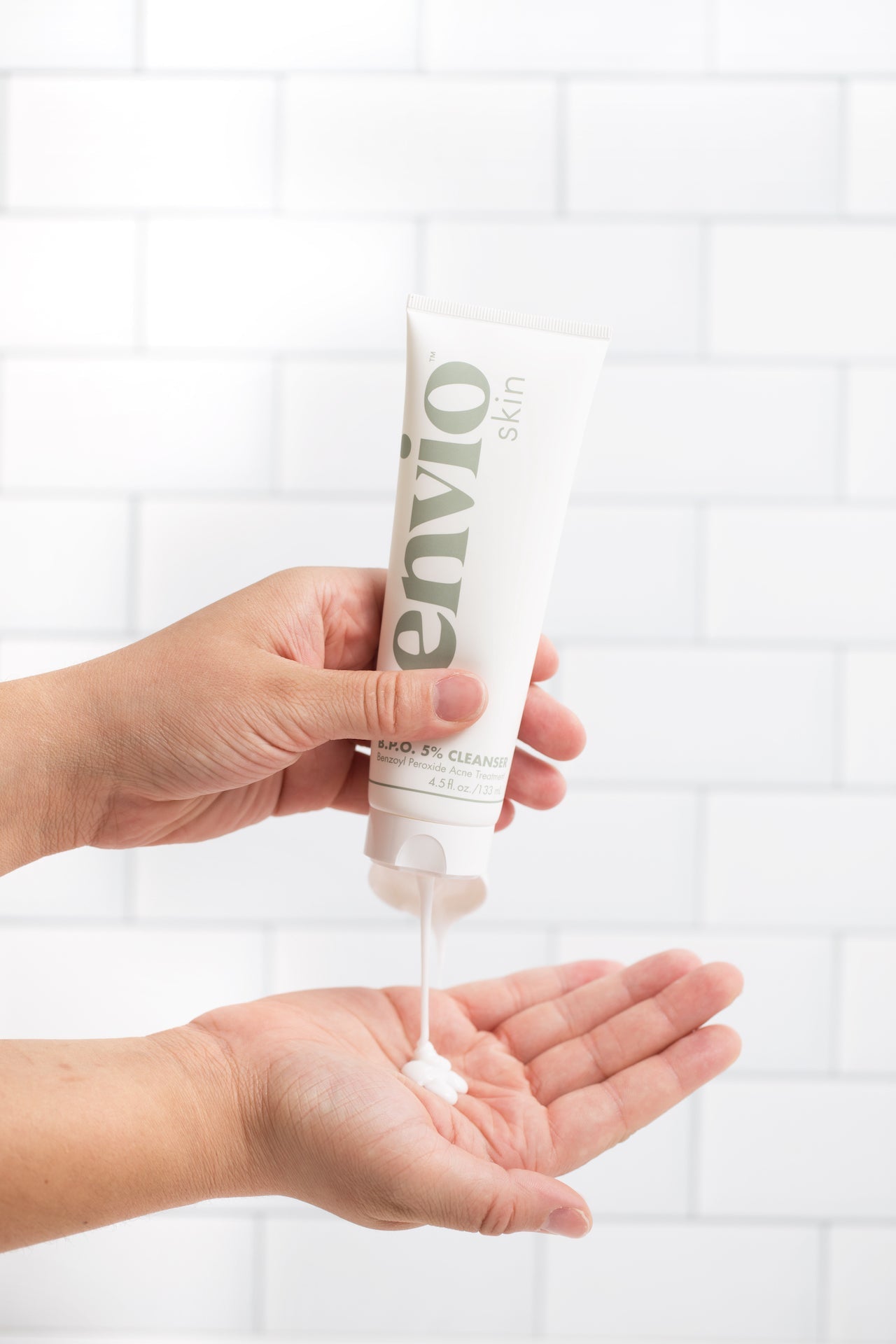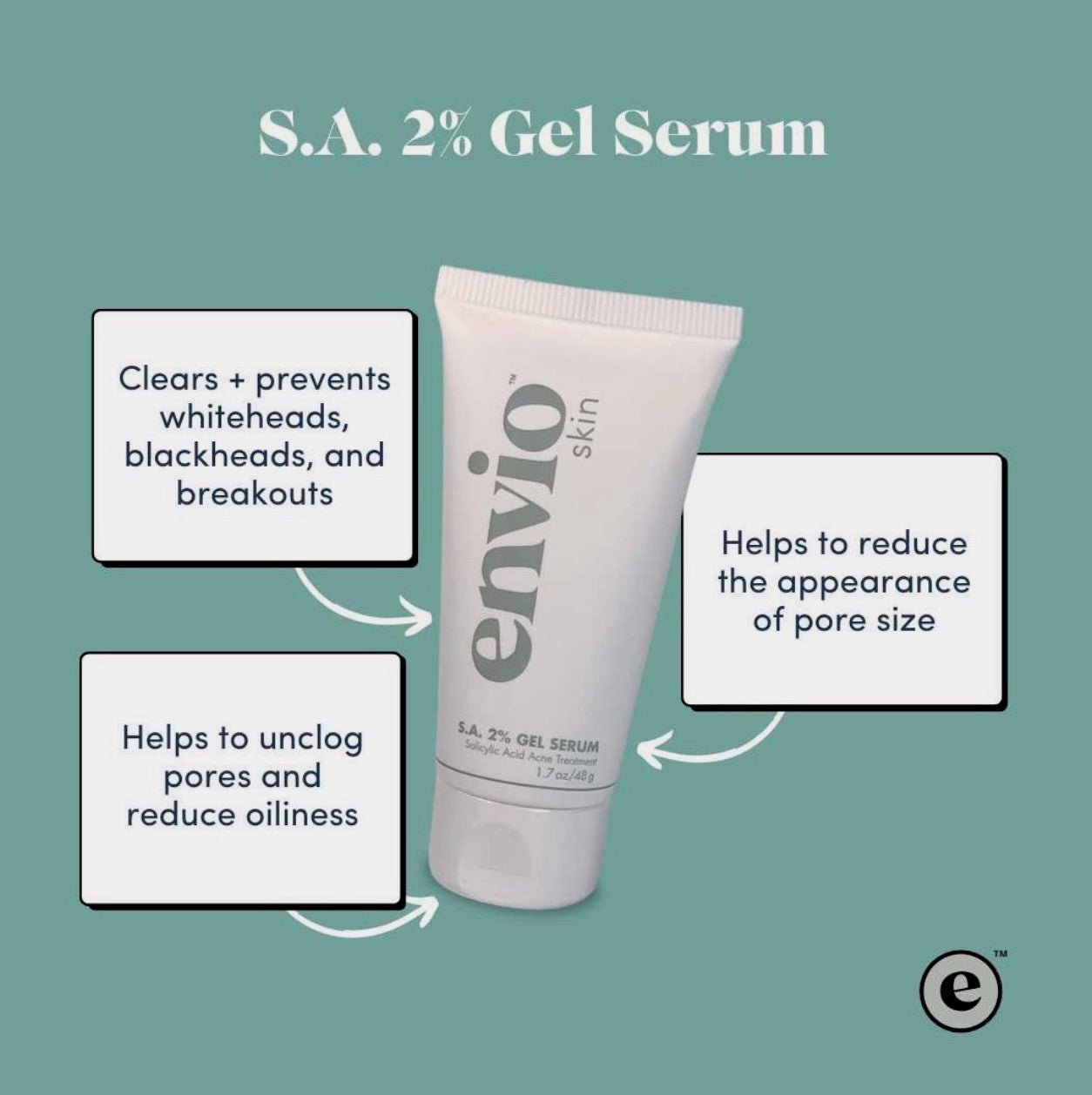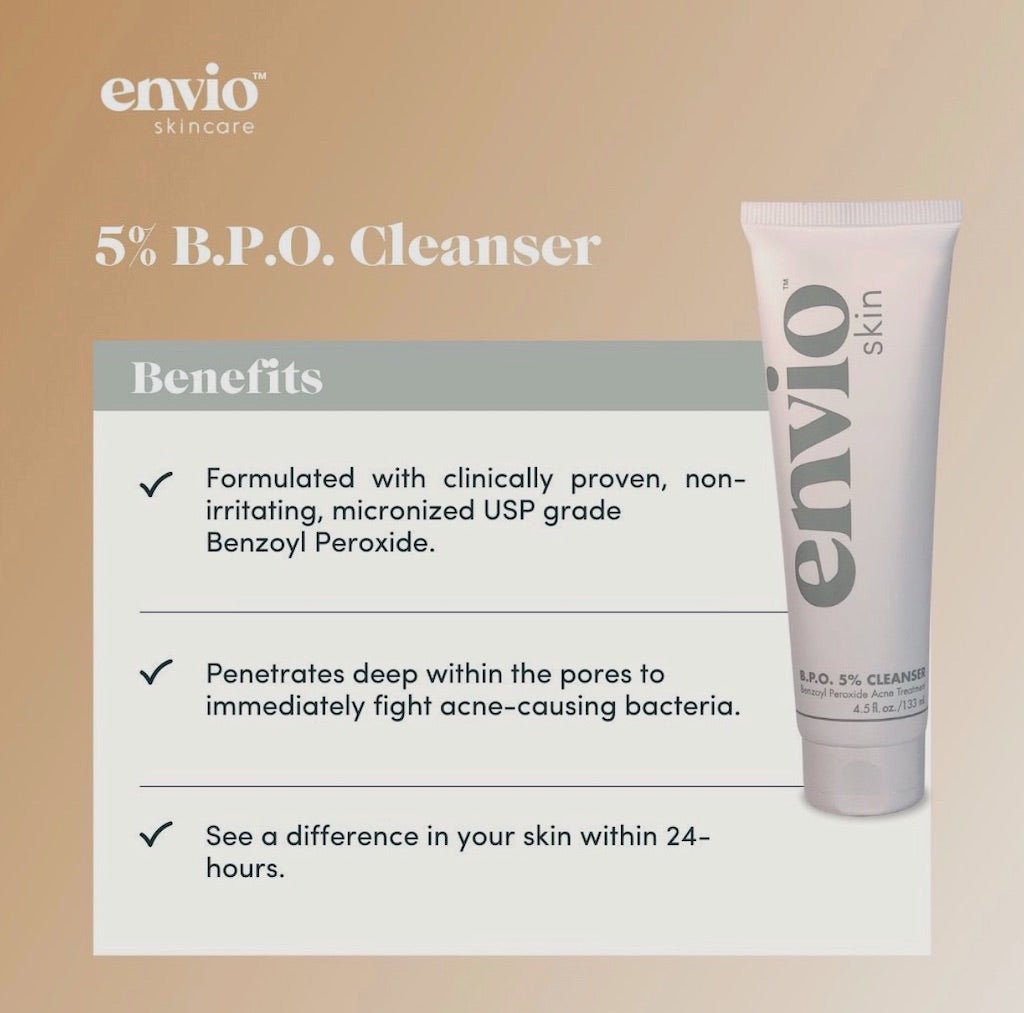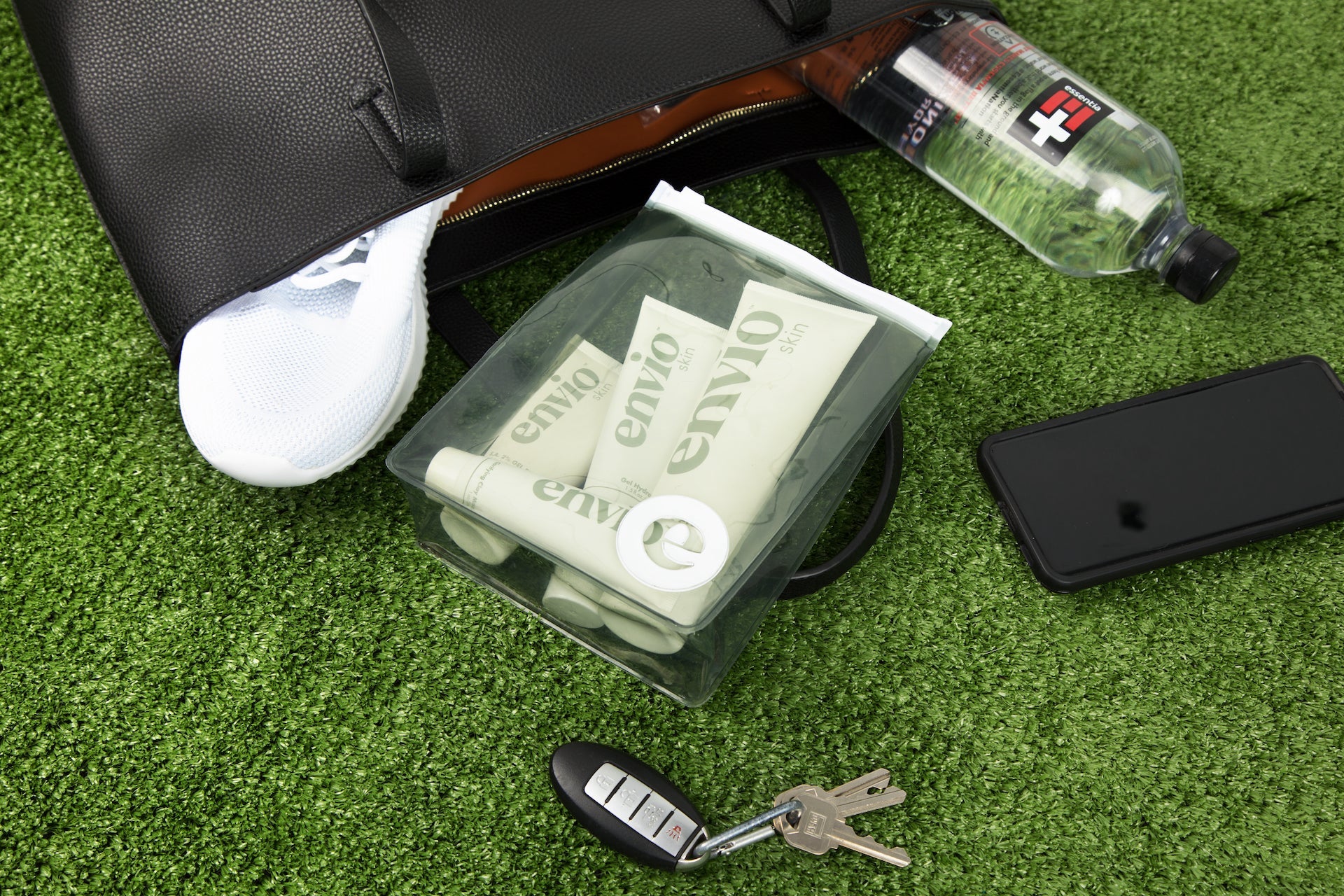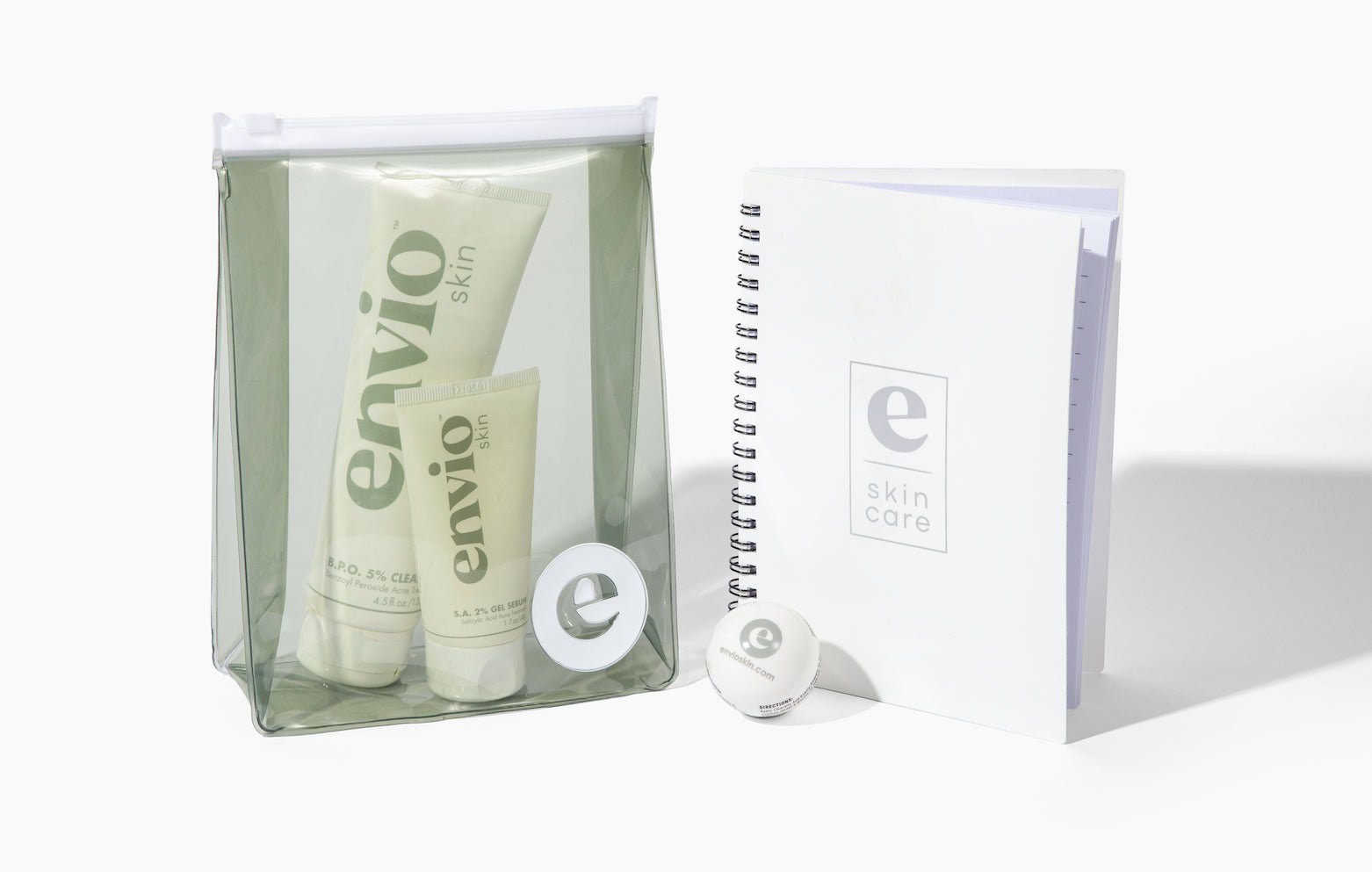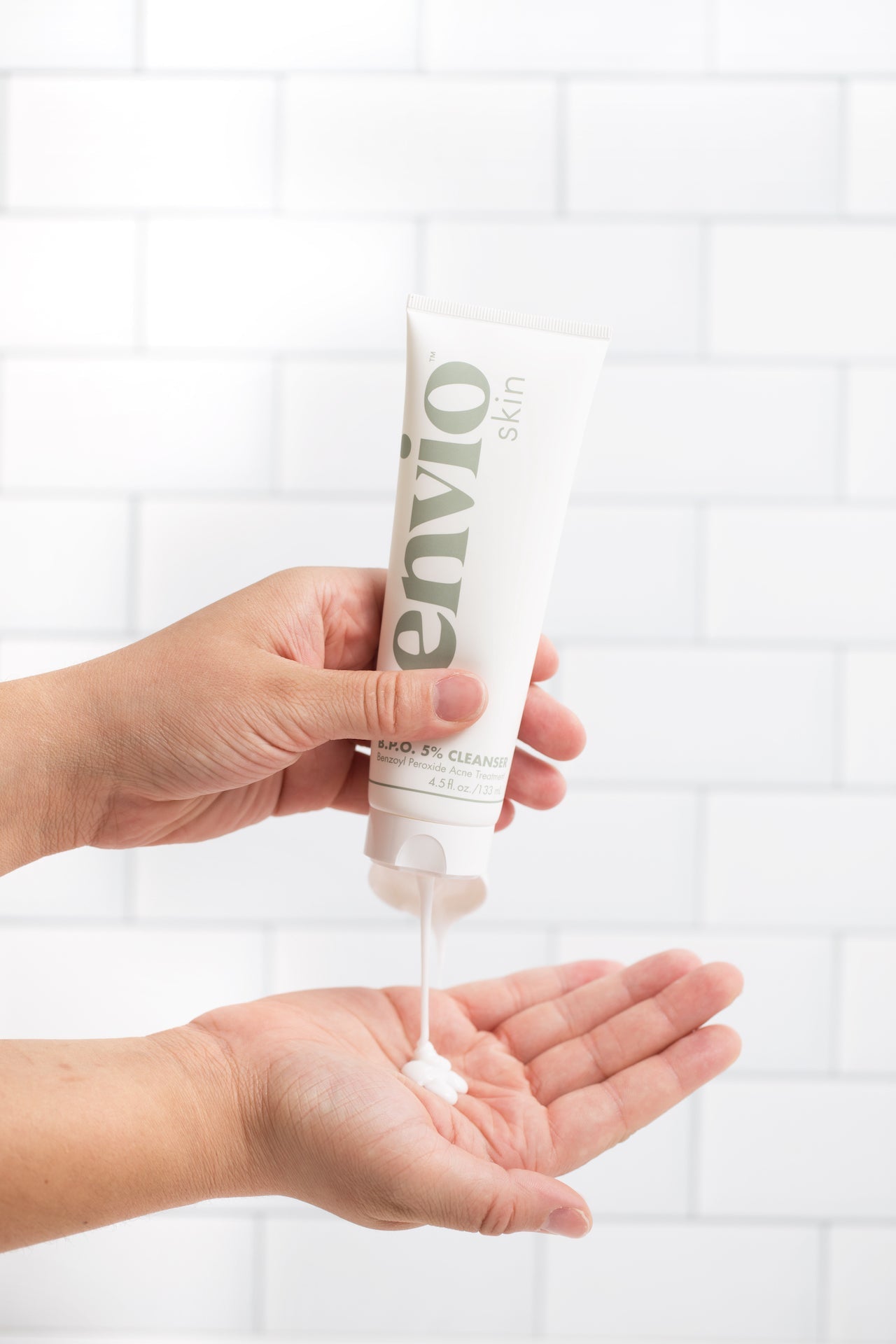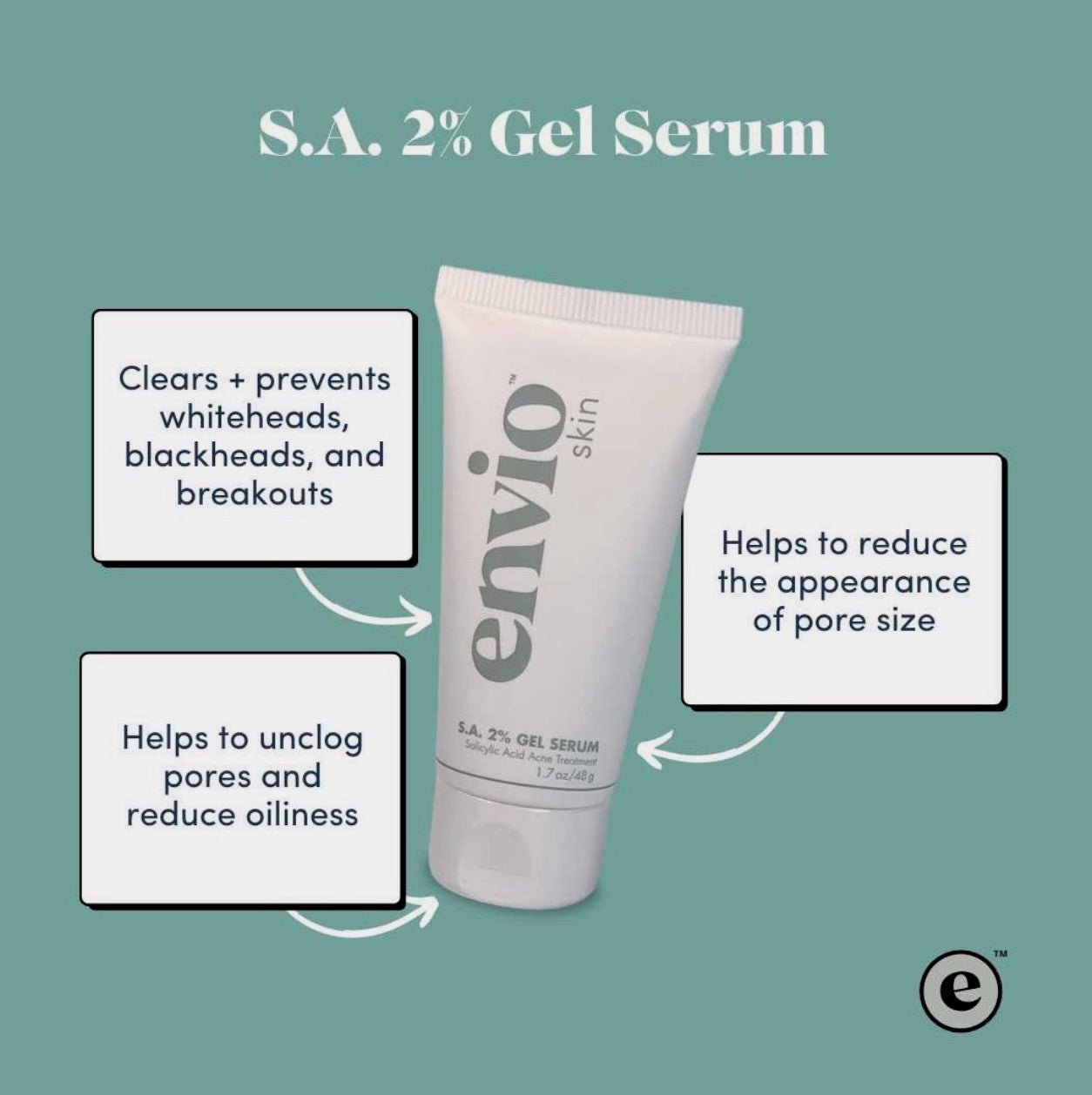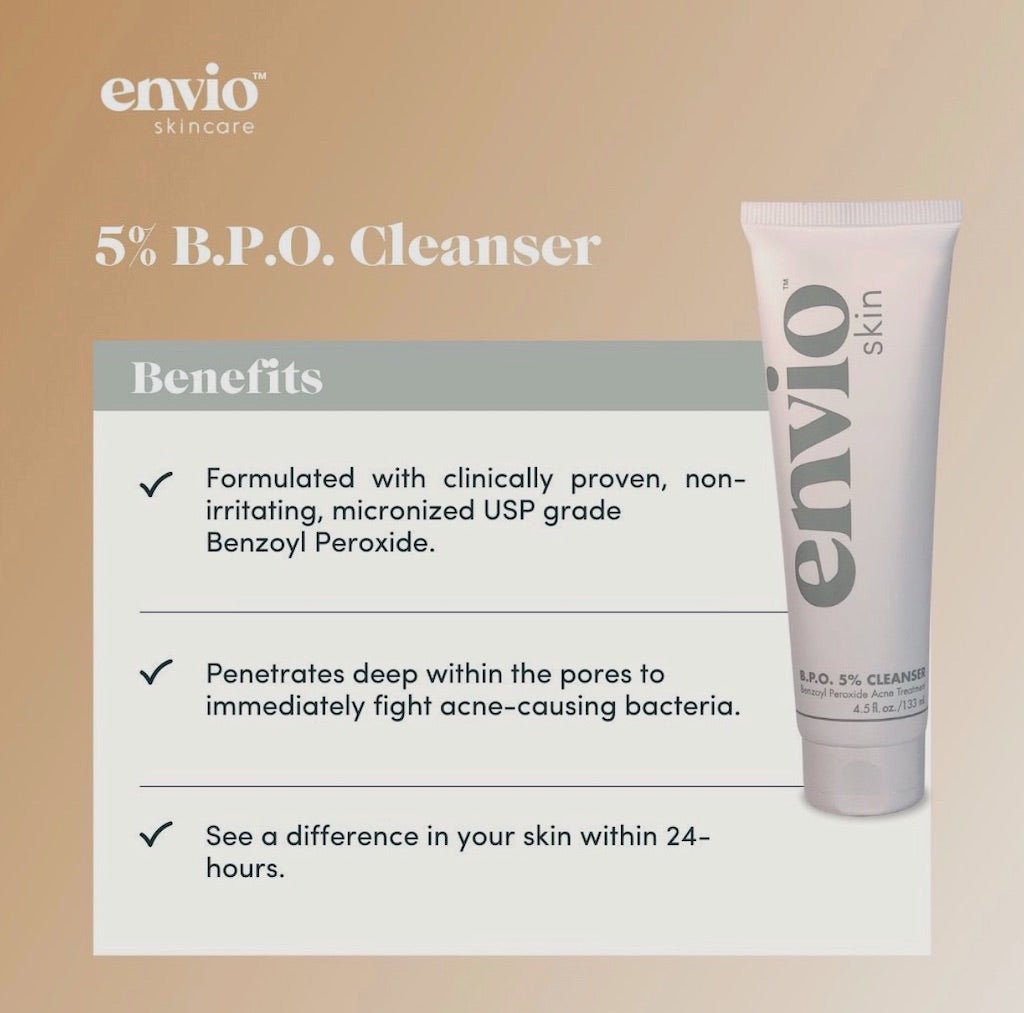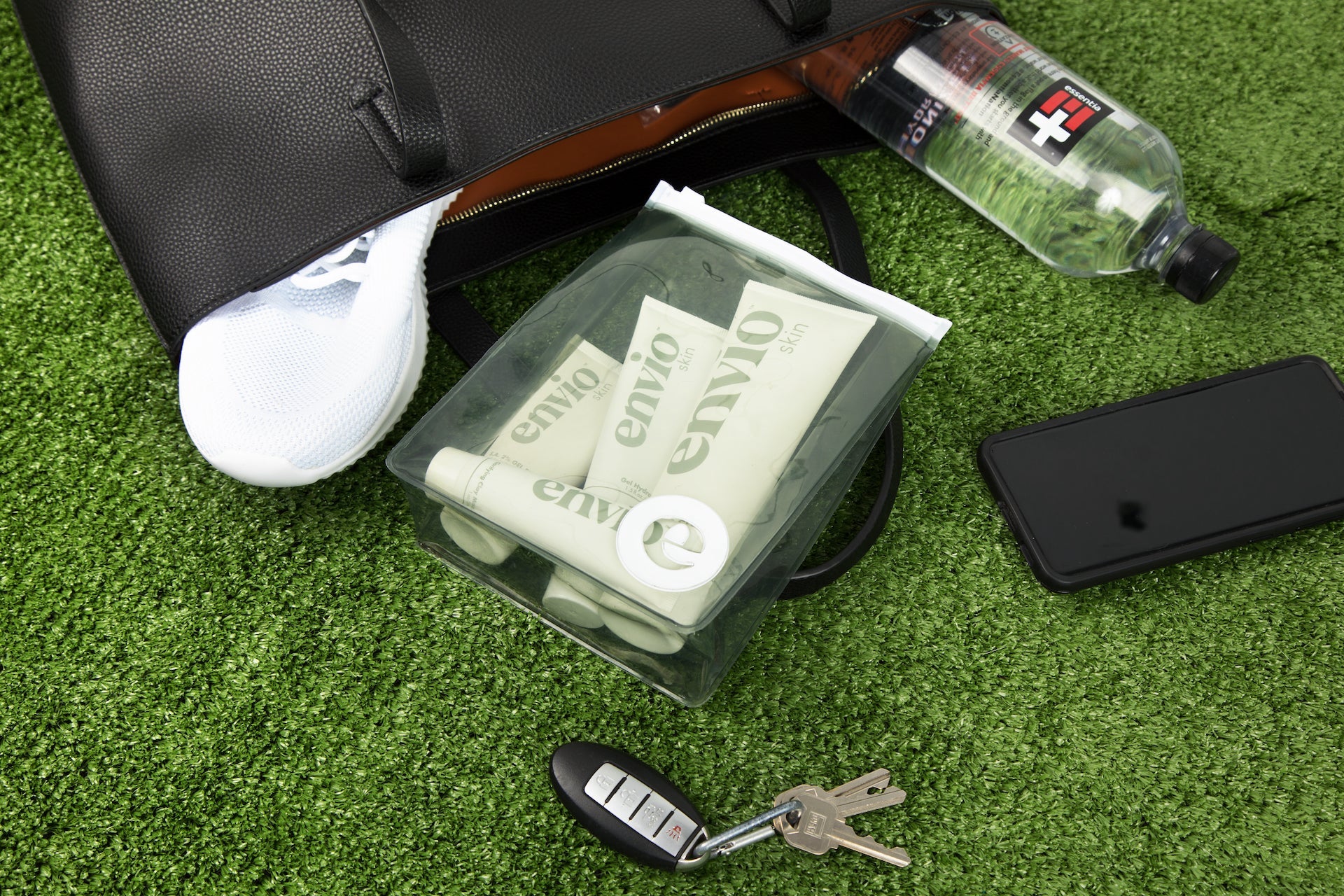 Clear Skin & Mind Set

This dermatologist recommended set includes: Envio 5% Benzoyl Peroxide Cleanser with Aloe , 2% Salicylic Acid Gel Serum Organic) Acne Treatments (Full Size), Envio Lip Balm & Daily Journal.
+ Cleanse: Envio B.P.O 5% Cleanser with Aloe
5% Benzoyl Peroxide Acne Treatment in a gentle cleanser
Clears pores of acne-causing bacteria within 24 hours
Prevents new breakouts
Contains Moisturizers to Prevent Dryness
Formula is patented and has smaller patented USP Grade BPO particles which allow for a greater potential for efficacy.

+ Treat: Envio S.A. 2% Gel Serum (Organic)
2% Salicylic Acid Serum Acne Treatment
Clinically proven to treat acne by reducing swelling and redness and unplugging blocked skin pores to allow pimples to shrink.
Includes willow bark, green tea, and lavender to calm skin while gently dissolving breakouts.
Clears up and prevents whiteheads, and blackheads, and helps to prevent future breakouts
Helps to unclog pores, reduce oiliness & reduce the appearance of pore size

+ Lip Balm: Vanilla-flavored hydrating lip balm

+ Journal: Capture all of your thoughts, sketches, doodles, notes, to-do lists, goals, dreams, and more, all in one inspired place! Happy Journaling!
"I have seen great improvements in my skin's complexion. My acne scars and dark spots are clearing up as well as the intensity of my breakouts if/when they happen."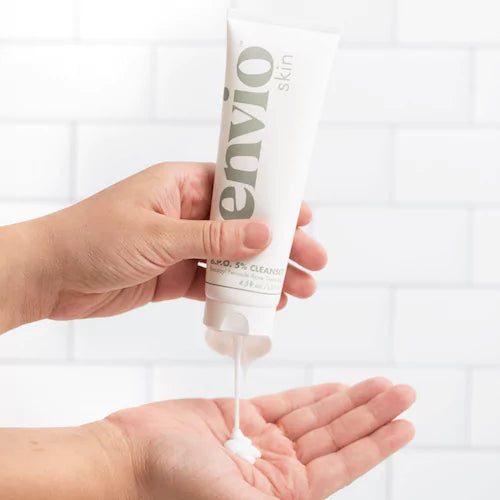 Prescription Grade Power.
We know you want to treat breakouts as efficiently as possible, so we created a medical grade anti-acne kit that can be conveniently delivered to your door.
Dual Approach to Treating Acne
We know that a battle with acne can be both physical and mental, so we partnered with BetterHelp™ to encourage treating acne from both angles. Each purchase of Envio comes with 50% off your first month of therapy.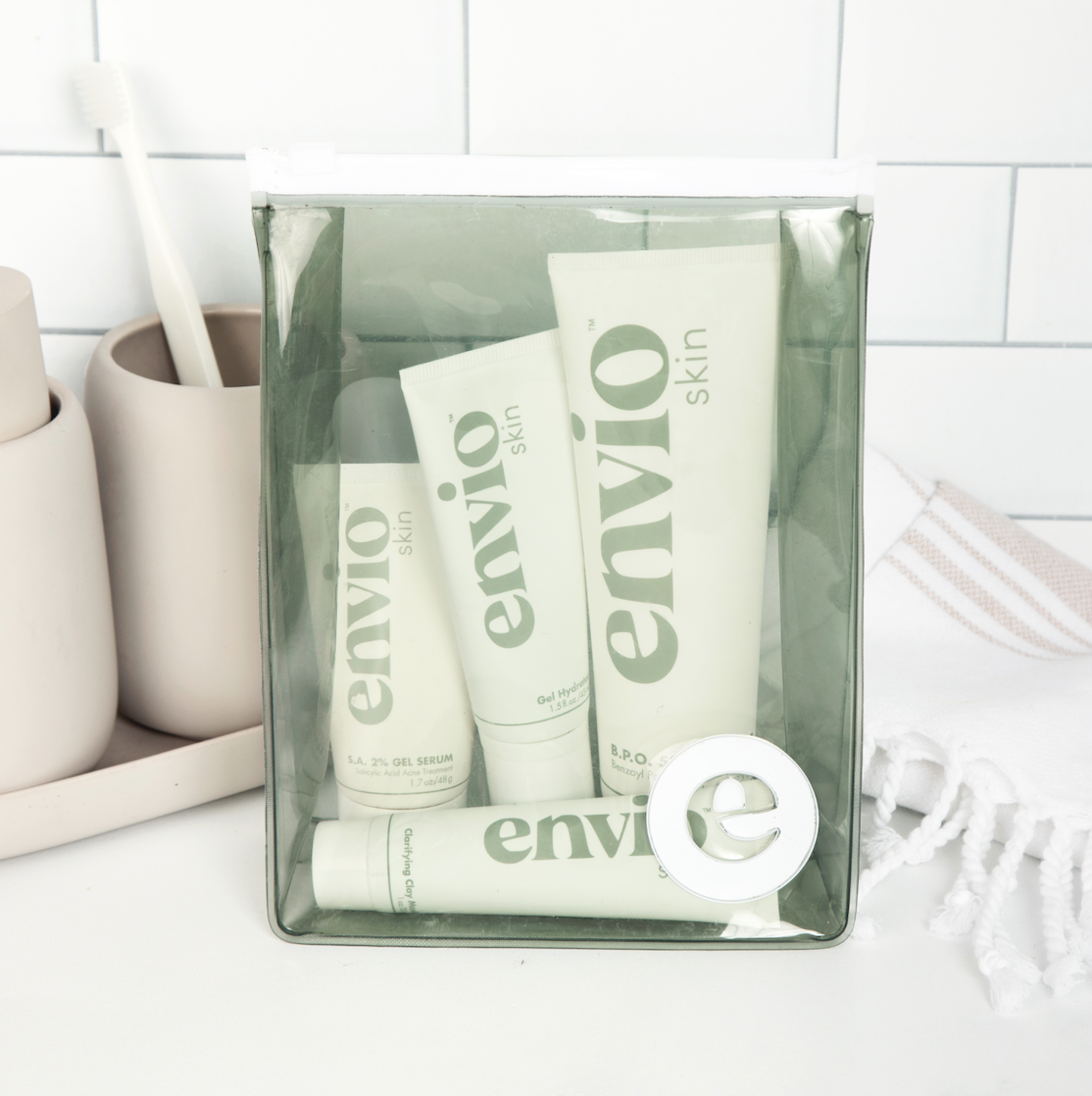 Built For Convenience
Our treatments needed to be just as easy to use as they are powerful. So we developed products that can easily be incorporated into your morning and nighttime skincare routine.