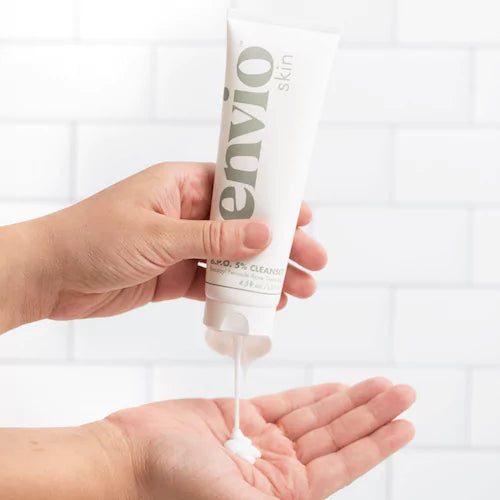 Medical Grade Acne Care At Your Fingertips
Finally get direct access to the highest medical grade ingredients and therapeutic help available without a prescription.

REAL RESULTS
90%
Saw improvements in overall skin appearance and condition.

Three Simple Steps.
Prescription Grade Power.

Cleanse
5% Benzoyl Peroxide cleanser penetrates deep within your pores to immediately start fighting acne-causing bacteria, helping to unclog pores.

Treat
Clinically proven 2% Salicylic Acid Serum treats acne by reducing swelling and redness and unplugging blocked skin pores to allow pimples to shrink.

Hydrate
Our unique mattifying moisturizer is formulated to shrink enlarged pores, control excess oil, and decrease inflammation as you treat blemishes on your skin.
Clean. Safe. High Quality.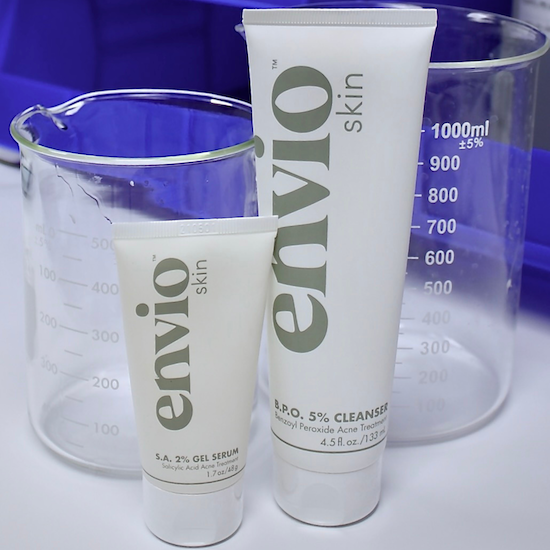 Proven Results. Driven by Science.
Our mission is to treat the internal and external causes of acne. Envio products are formulated with dermatologists, are prescription - grade, FDA regulated, and include two of the most safe & effective acne fighting ingredients.
How Else Can Acne Affect Your Life?
Increased rates of: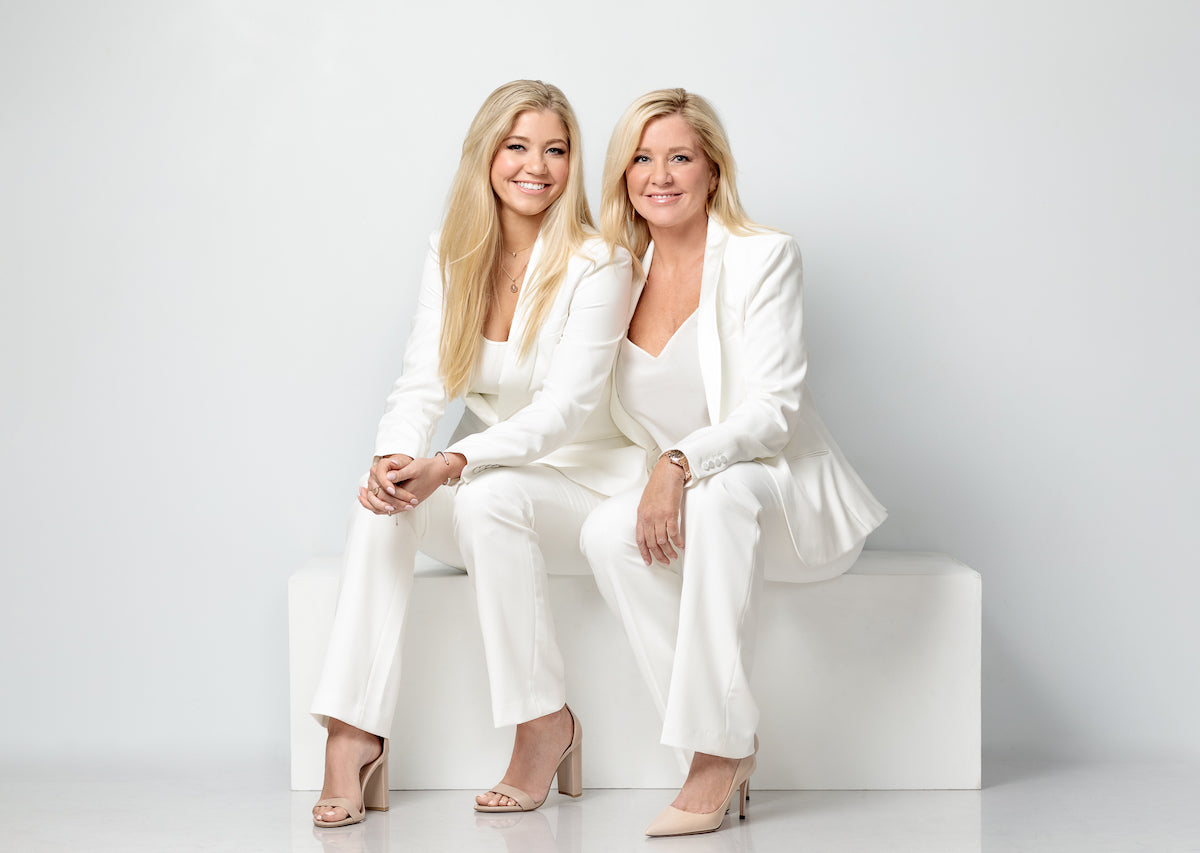 Acne is emotional. We're here for you.
Managing acne along with the normal stress of life can be overwhelming, and this stress can aggravate your skin even more. That's why, with your purchase, you will receive your first month free for online mental health counseling with BetterHelp.com.