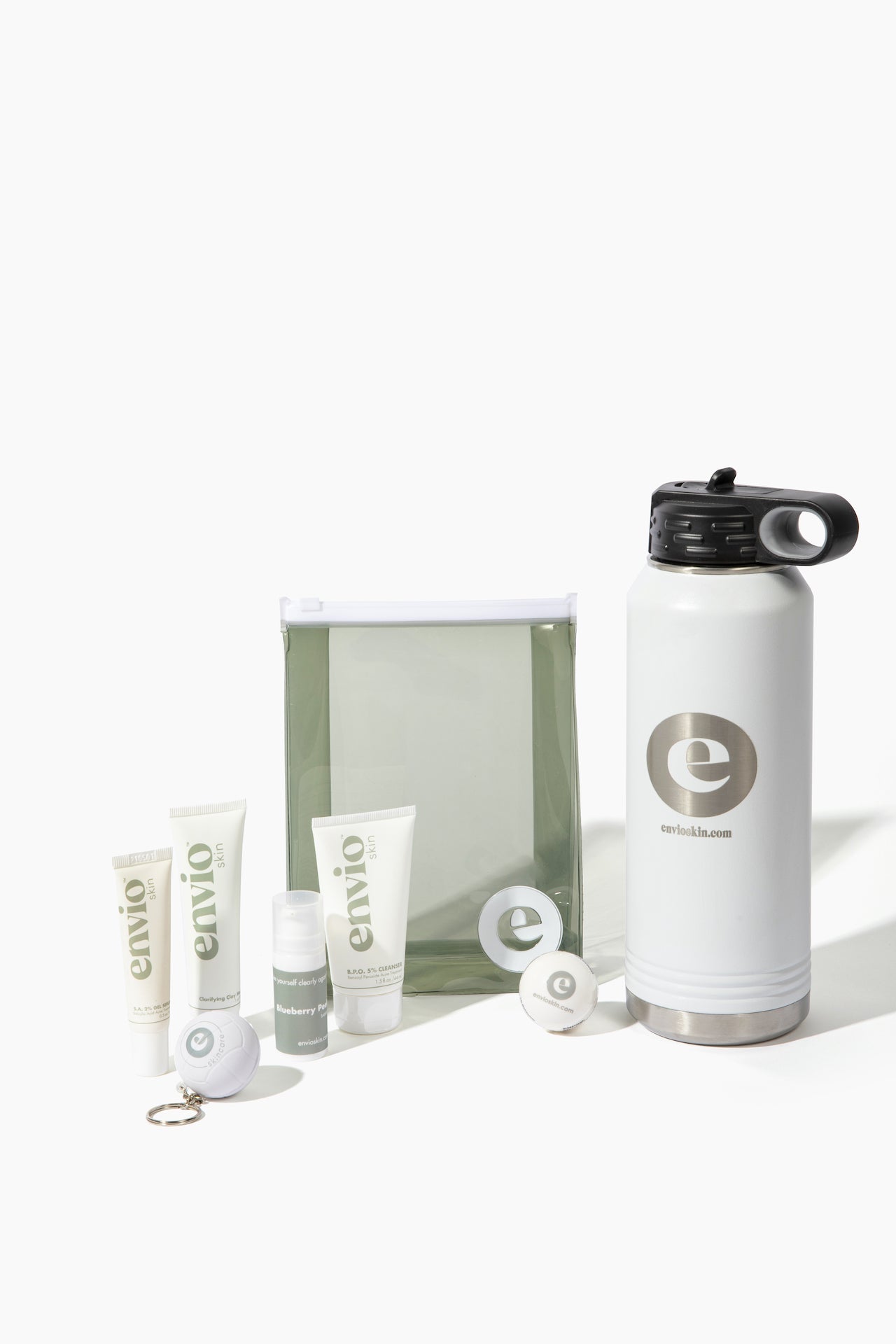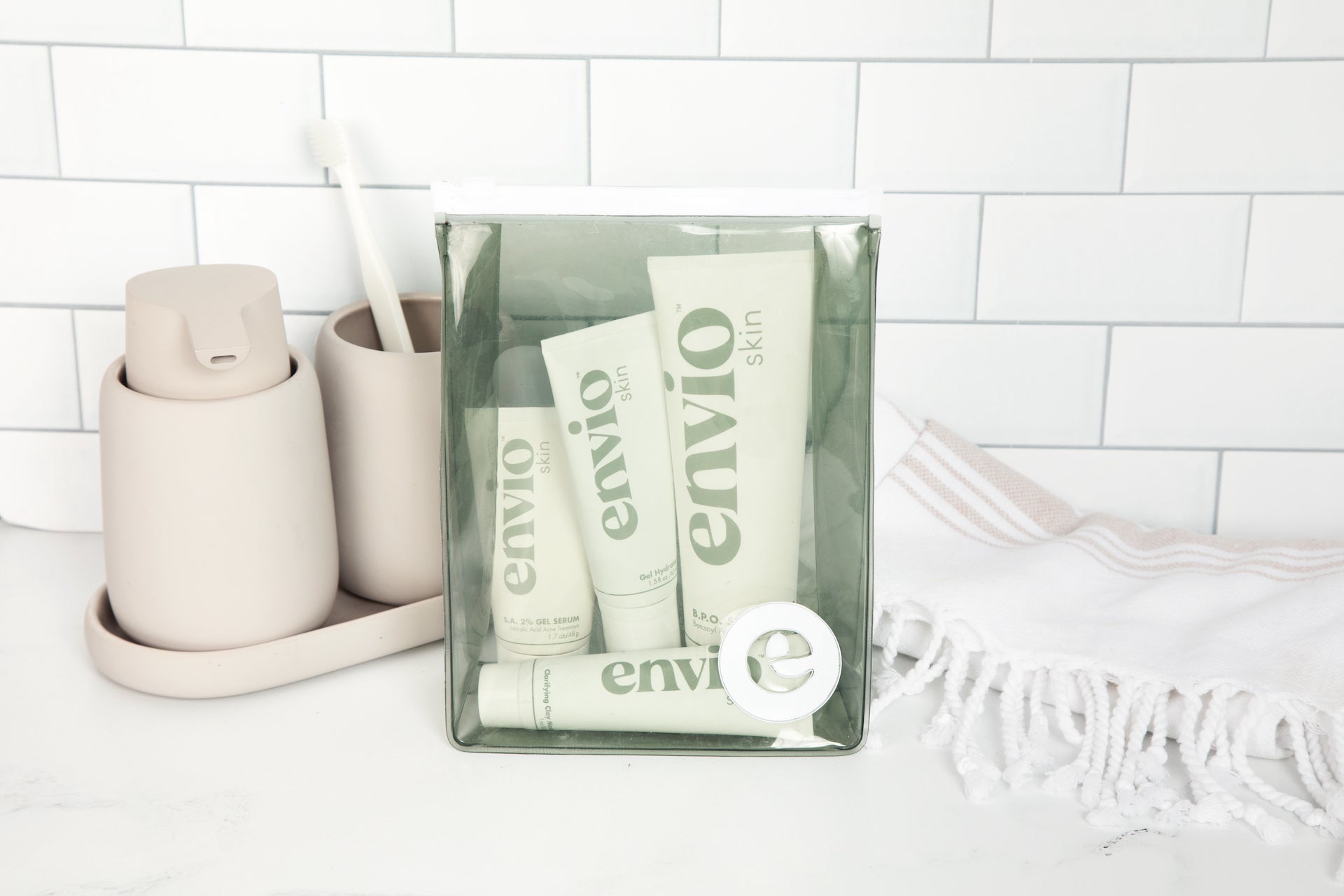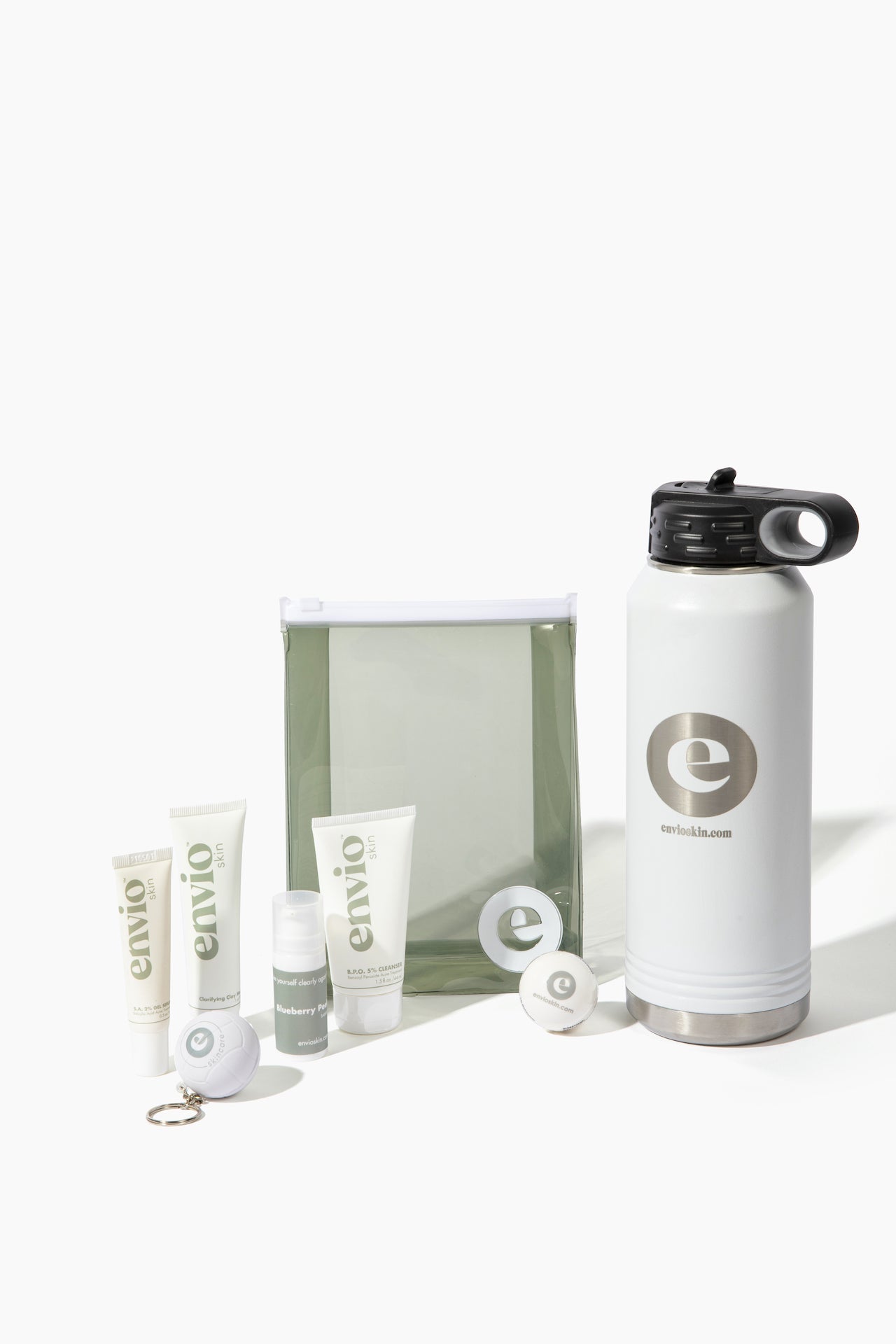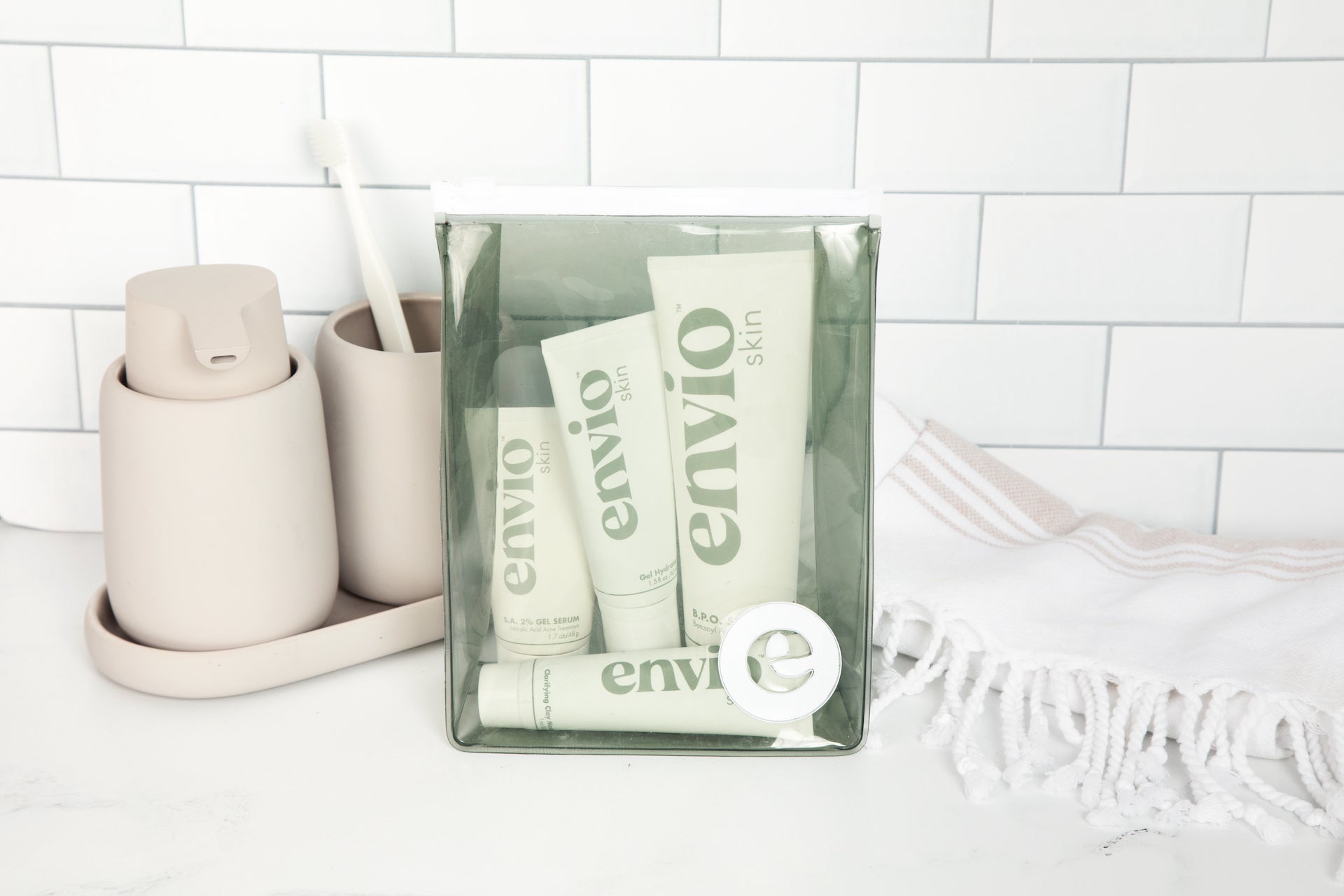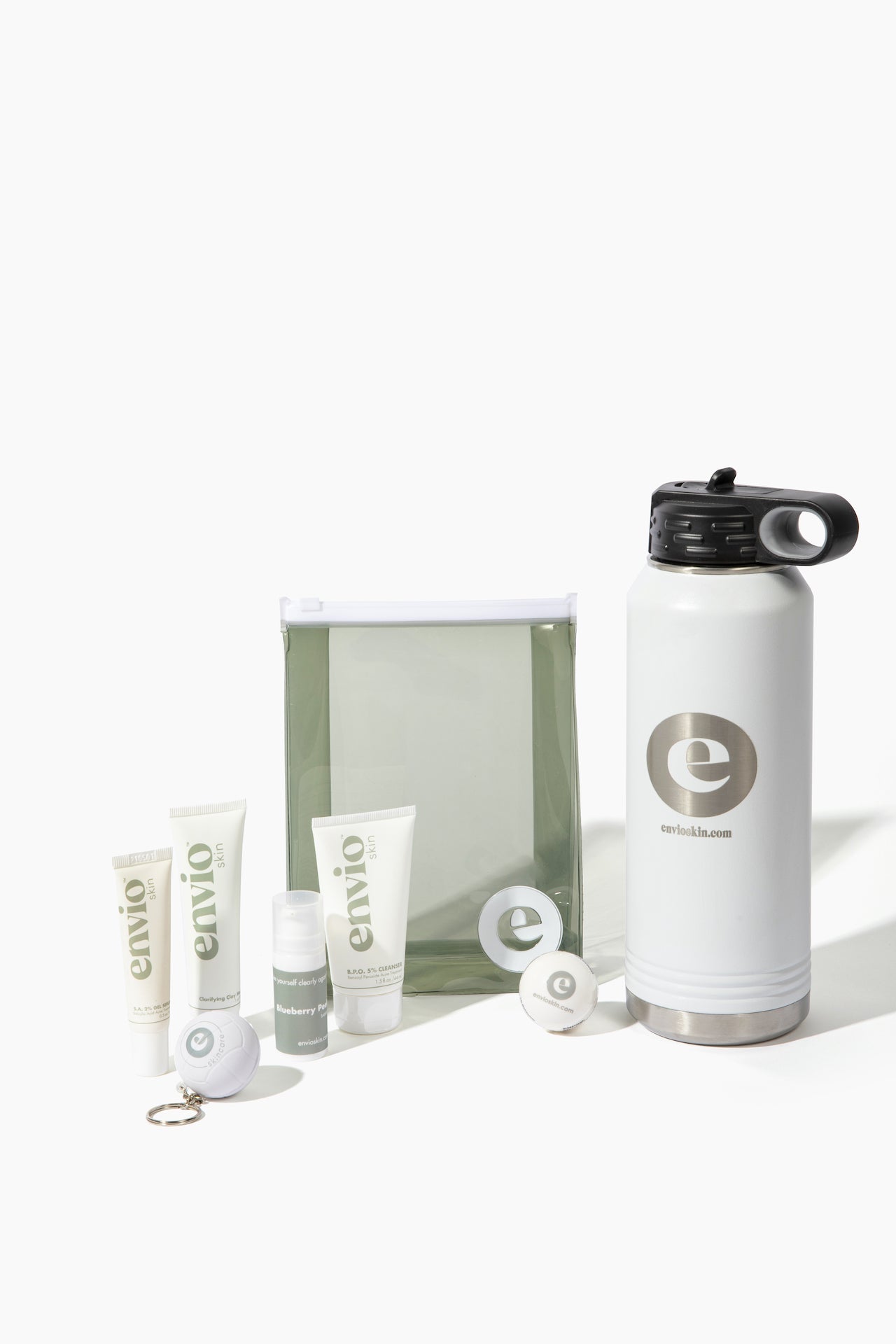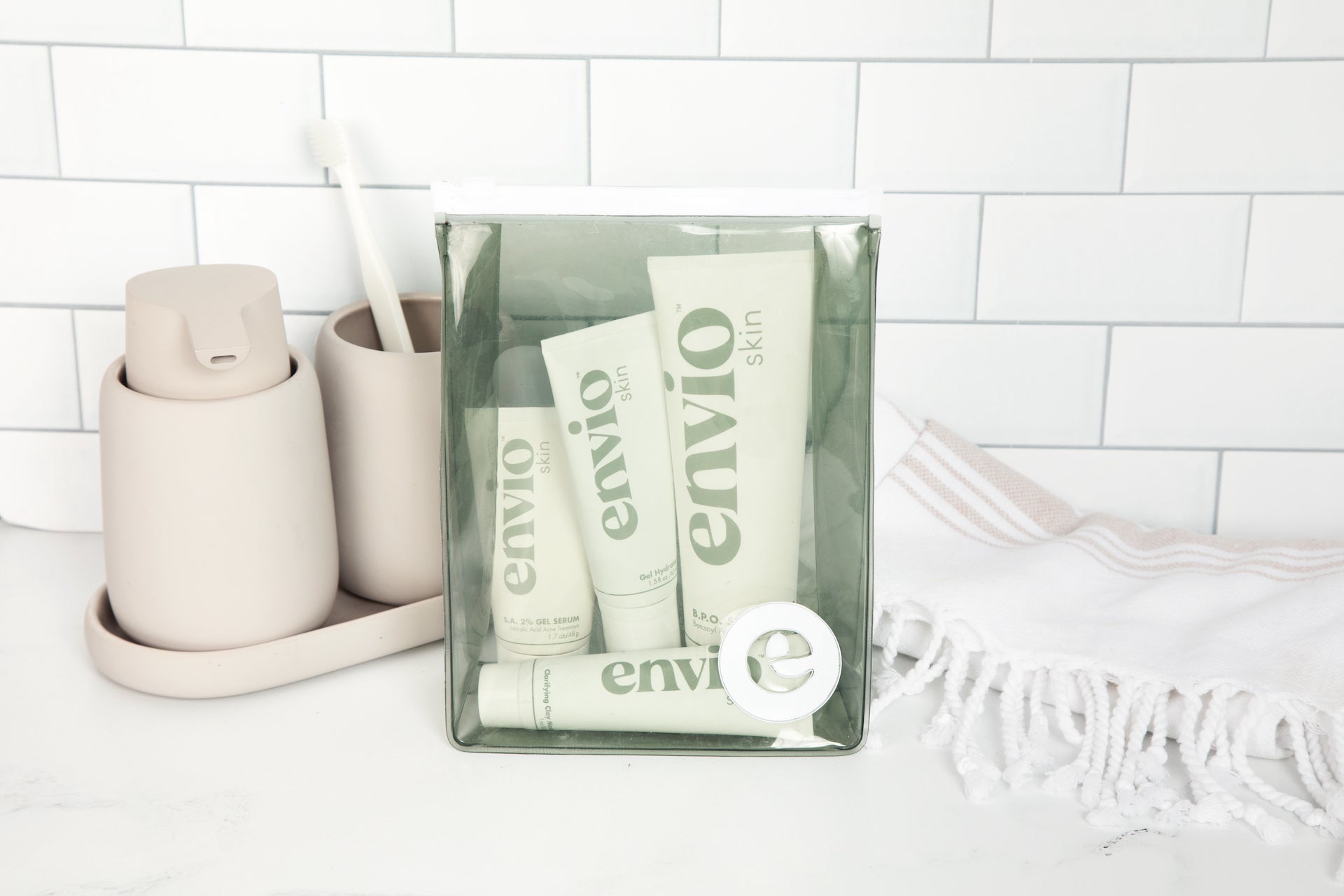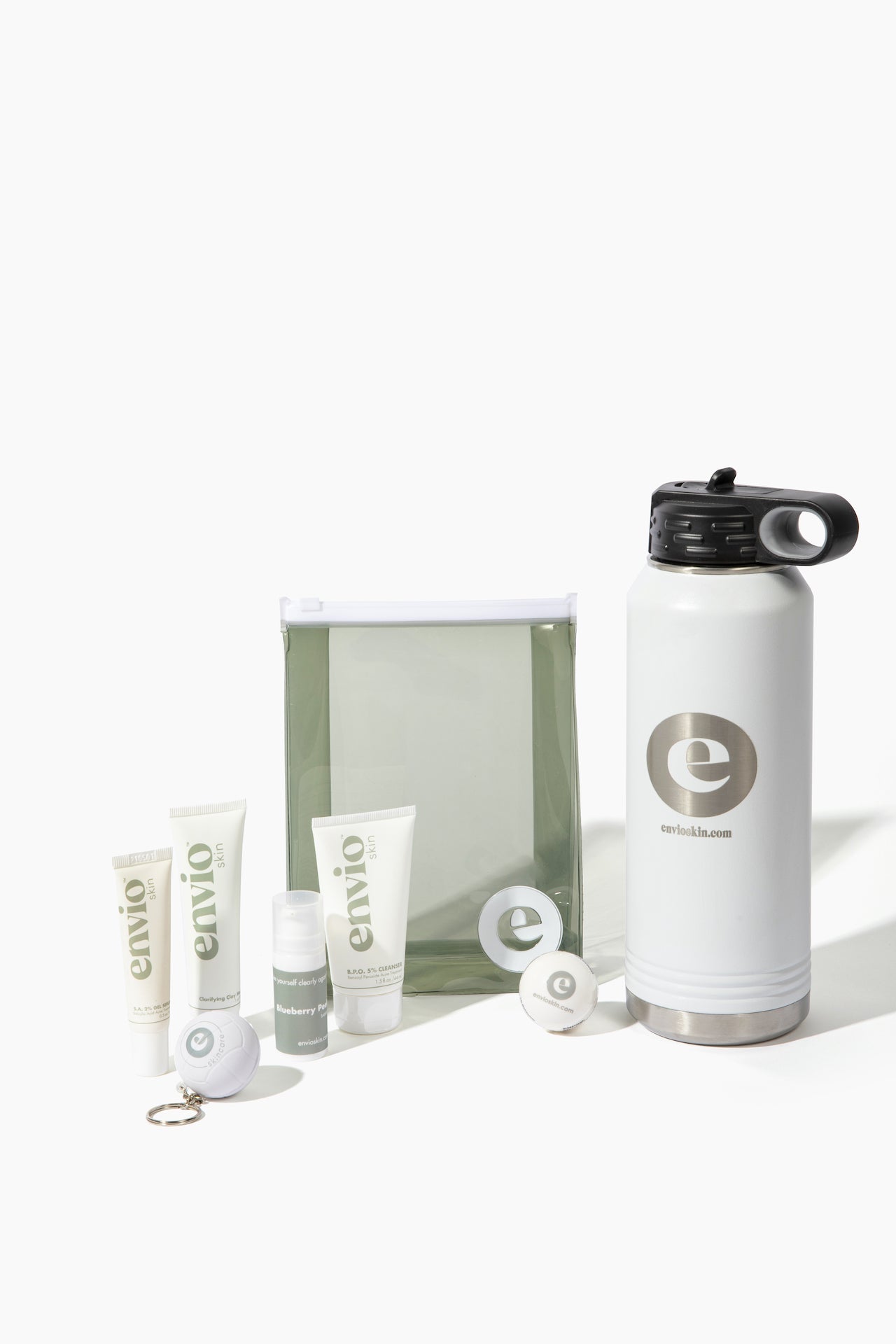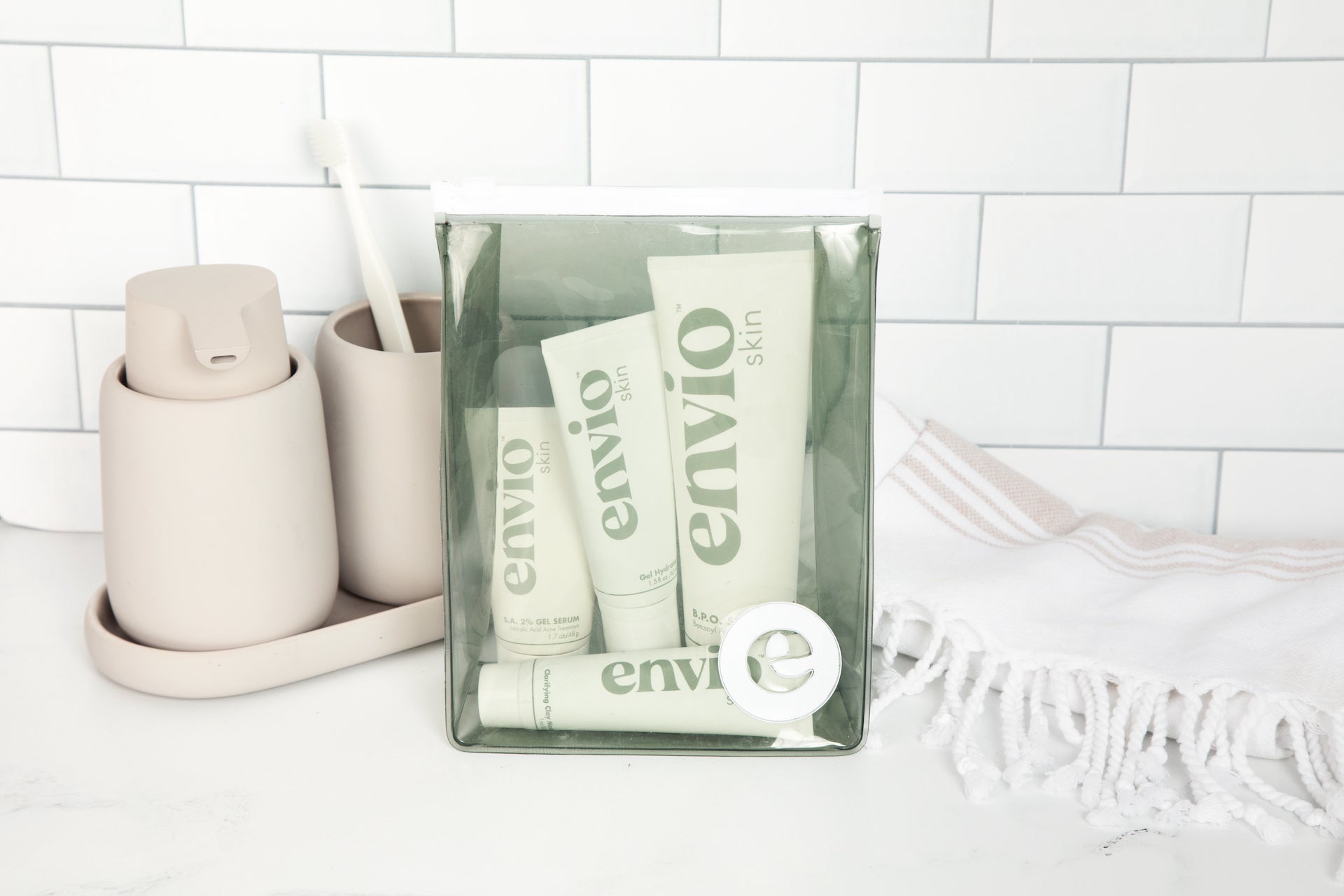 All Out Bundle
Introducing the ultimate Envio All Out Bundle!
Elevate your self-care game with this comprehensive 30-Day 3-Piece Kit, packed with all our current products. Indulge in the Clarifying Clay Mask for radiant skin, find relaxation with the Stress Ball On-the-Go Keychain, savor the soothing Vanilla Lip Balm, and stay hydrated with our Sports Insulated Water Bottle.
All thoughtfully packed in a TSA-approved travel bag for your convenience.
Embrace the full goodness of Envio and make every day extraordinary!
"I have seen great improvements in my skin's complexion. My acne scars and dark spots are clearing up as well as the intensity of my breakouts if/when they happen."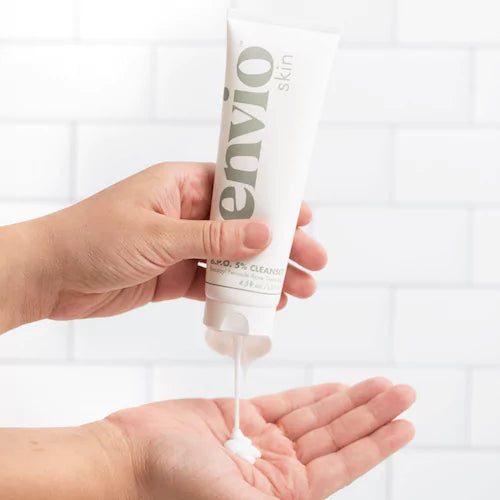 Prescription Grade Power.
We know you want to treat breakouts as efficiently as possible, so we created a medical grade anti-acne kit that can be conveniently delivered to your door.
Dual Approach to Treating Acne
We know that a battle with acne can be both physical and mental, so we partnered with BetterHelp™ to encourage treating acne from both angles. Each purchase of Envio comes with 50% off your first month of therapy.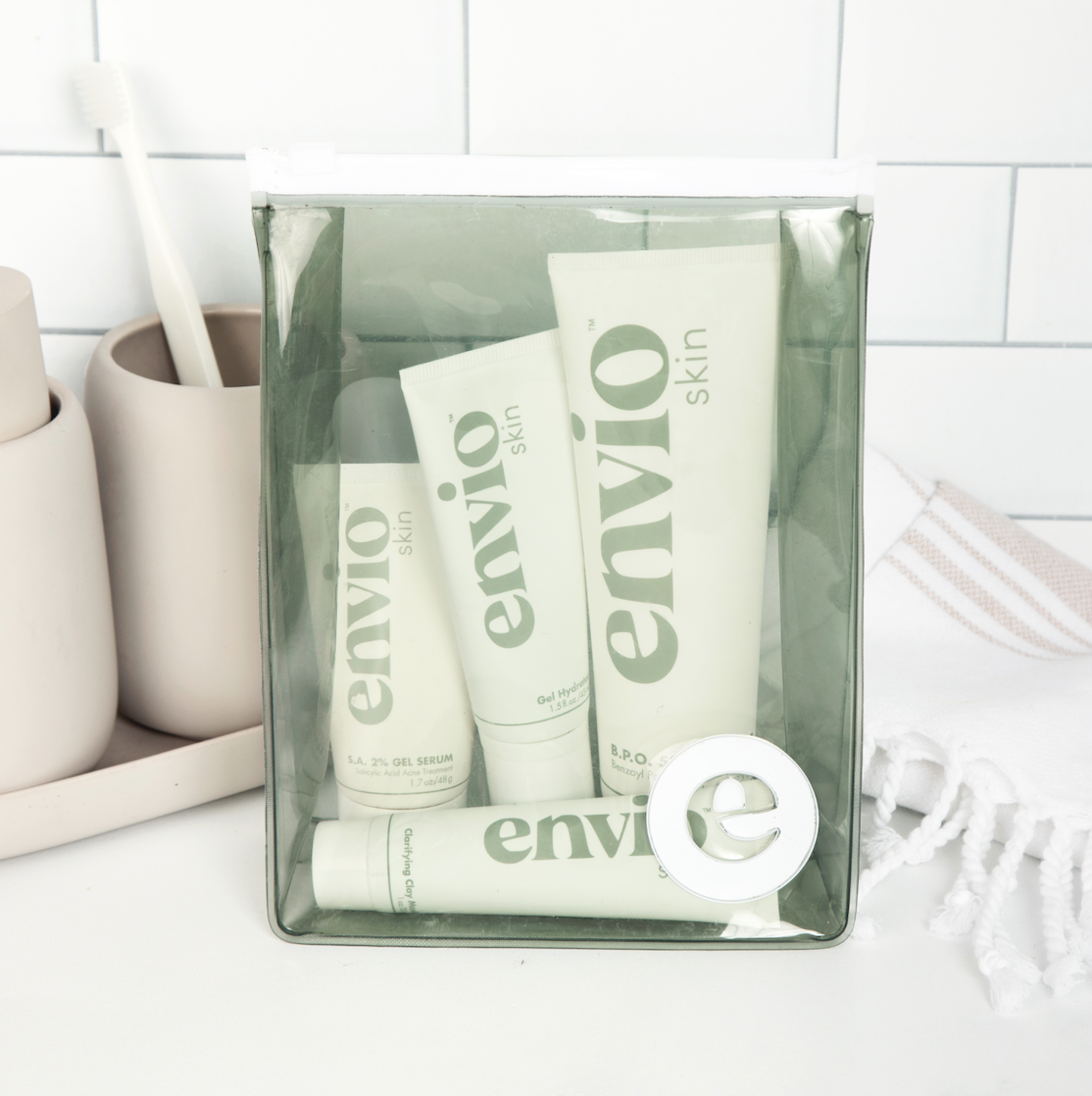 Built For Convenience
Our treatments needed to be just as easy to use as they are powerful. So we developed products that can easily be incorporated into your morning and nighttime skincare routine.