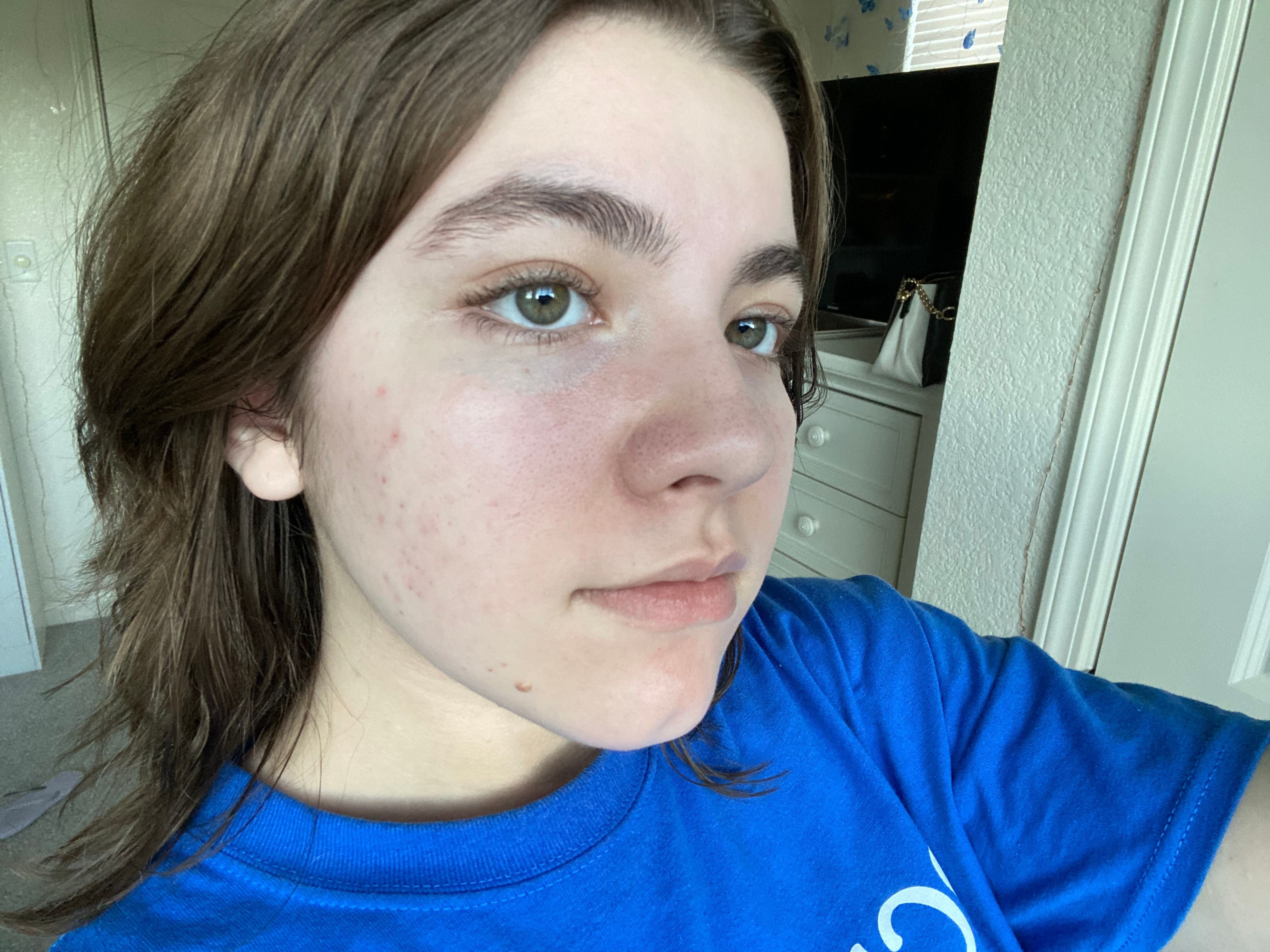 The Acne Guide
Causes of Acne
Acne is 100% normal. In fact, according to Child Development Perspectives, it affects up to 85% of all teenagers. But the type of acne is usually related to one (or a few) of these factors:
GENETICS
HORMONES
STRESS
DIRTY SHEETS,
PILLOWCASES
AND MAKEUP BRUSHES
ACNE TYPE #1
Comedonal Acne
Happens when excess sebum, dirt, and other impurities (like makeup) get trapped under hair follicles, deep within the pores. These are usually small bumps under the skin and can take two forms:
Whiteheads
Pimples that are closed, AKA they don't open up at the skin's surface. These often look like small to medium sized white or skin-colored bumps.
Blackheads
Pimples that remain open, which exposes the gunk inside to outside air — and also turns it darker in color (thanks to a process called oxidation).
Milia
Milia (sometimes called milia seeds), aren't *technically* acne, but they look like it so it can be confusing. These tiny, skin-colored bumps form when too much keratin (a protein) builds up underneath the skin. They often cluster around the nose, cheeks, forehead and eye area.
ACNE TYPE #2
Inflammatory Acne
Happens when pores become infected (again with things like bacteria, dead cells and excess sebum) and fill up with pus, leaving skin red, irritated and tender. This type of acne can take multiple forms:
Papules
Excess oil and dead skin cells form a comedone (pimple) that becomes inflamed. These usually look like small, raised red bumps on the skin.
Pustules
If a papule becomes infected, it can turn into a pustule over the course of a few days. These are most commonly found on the face, chest, and back and often appear as white bumps full of pus that you want to pop.
Nodules
These are like papules, but they form deeper within the skin. Nodules can feel hard to the touch and often appear as large, painful bumps underneath the skin that never come to a head.
Cysts
Cystic acne is considered severe, and it forms deep within the skin and is often painful. These inflamed and enlarged bumps under the skin can be hard to the touch and filled with pus, and if not treated, can cause long-term damage to the skin.