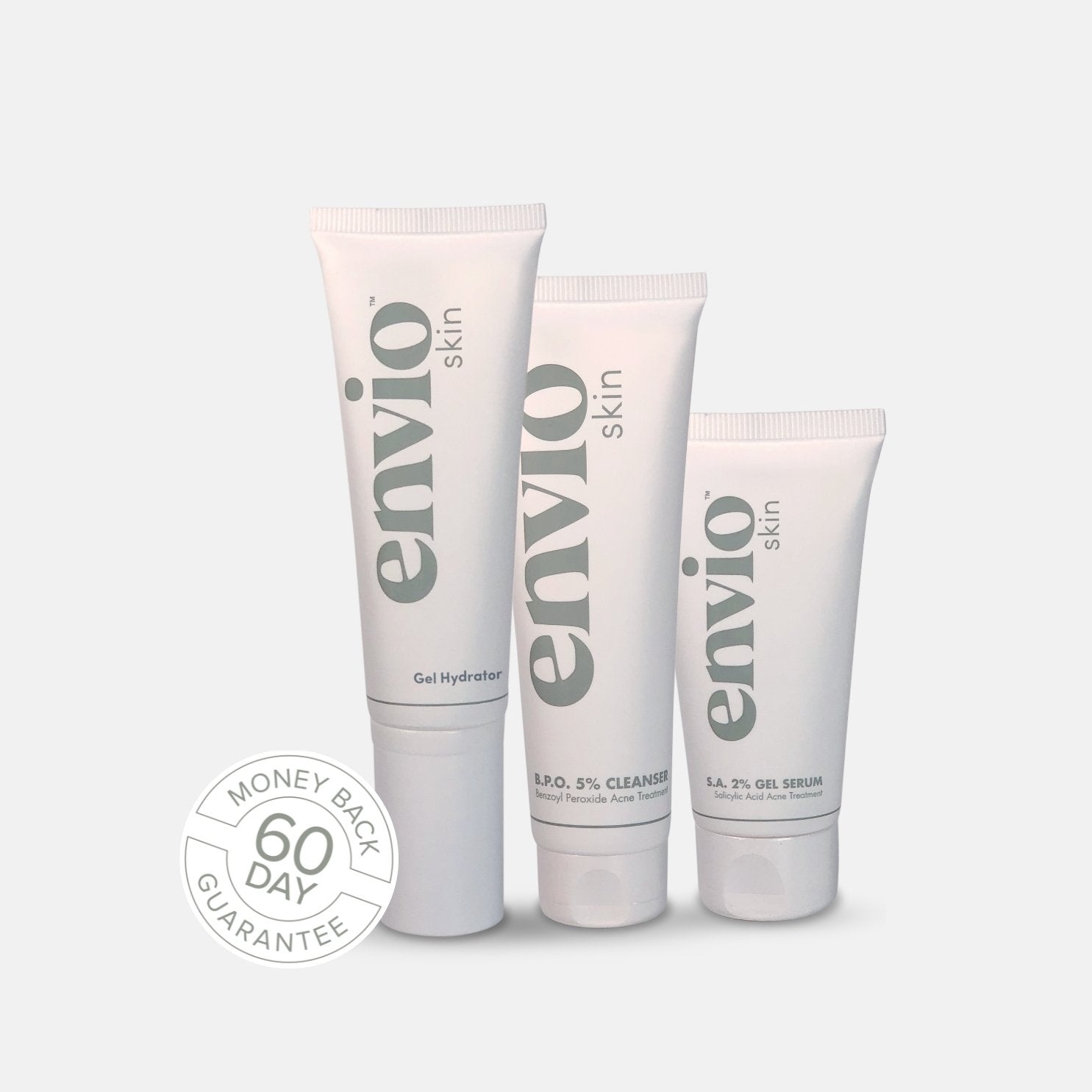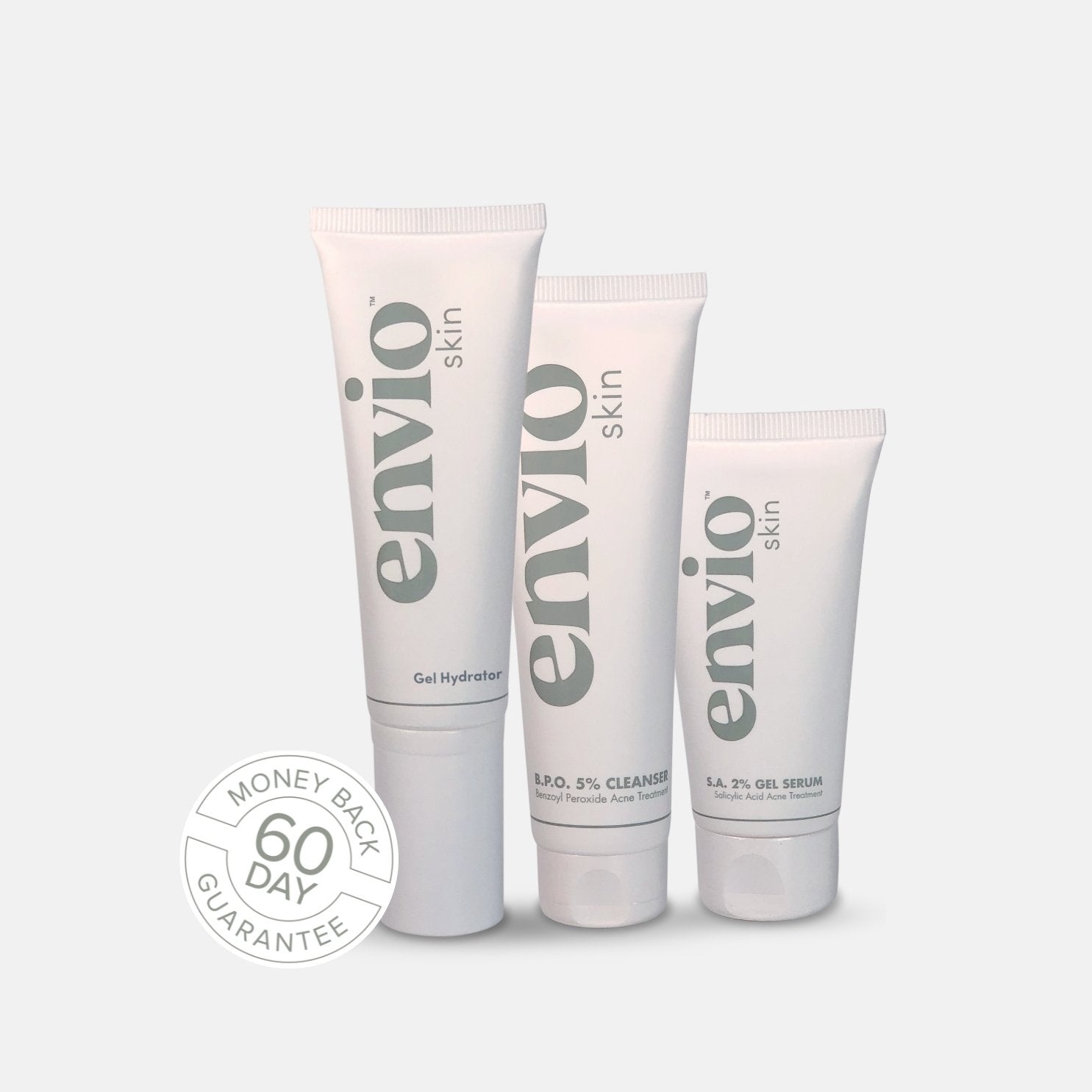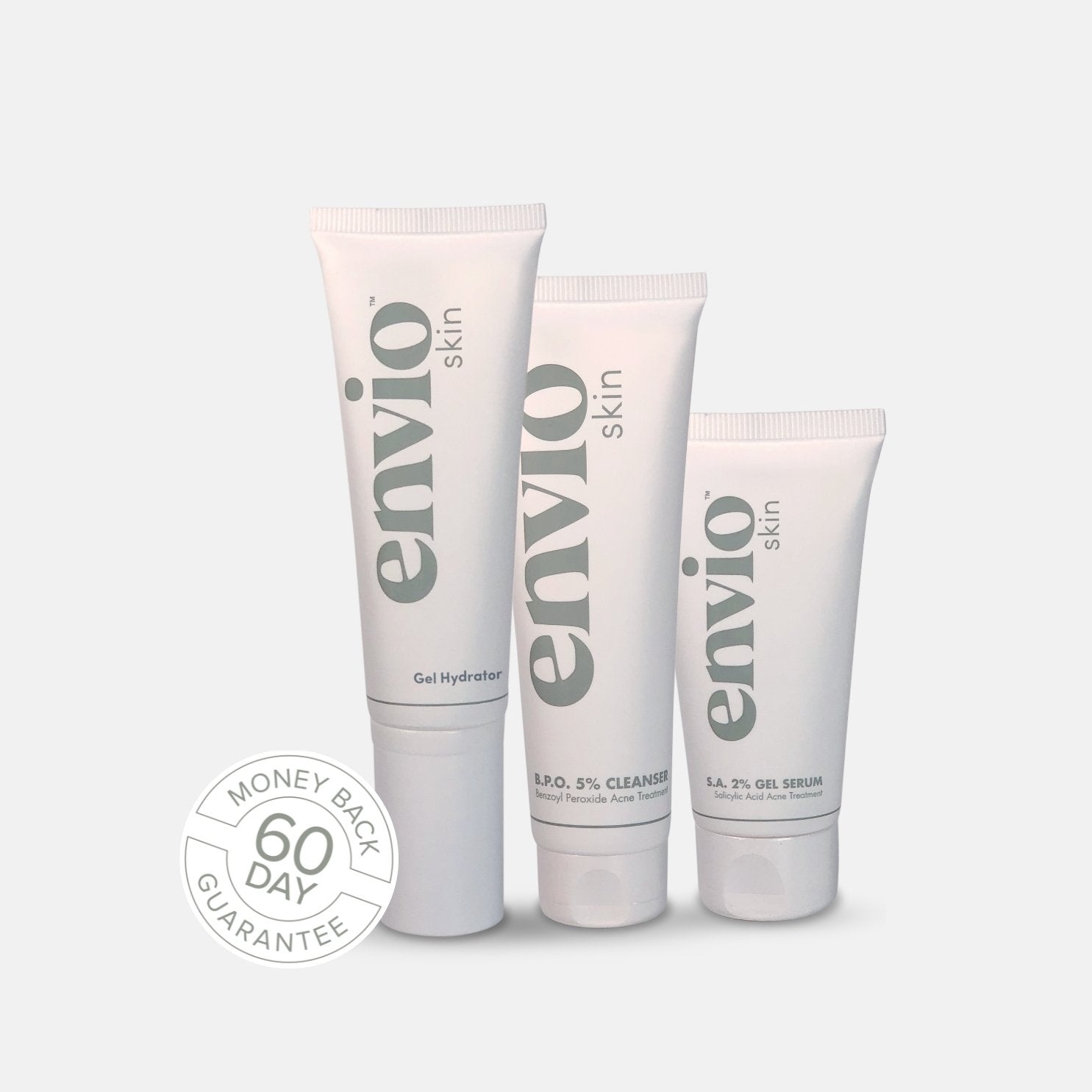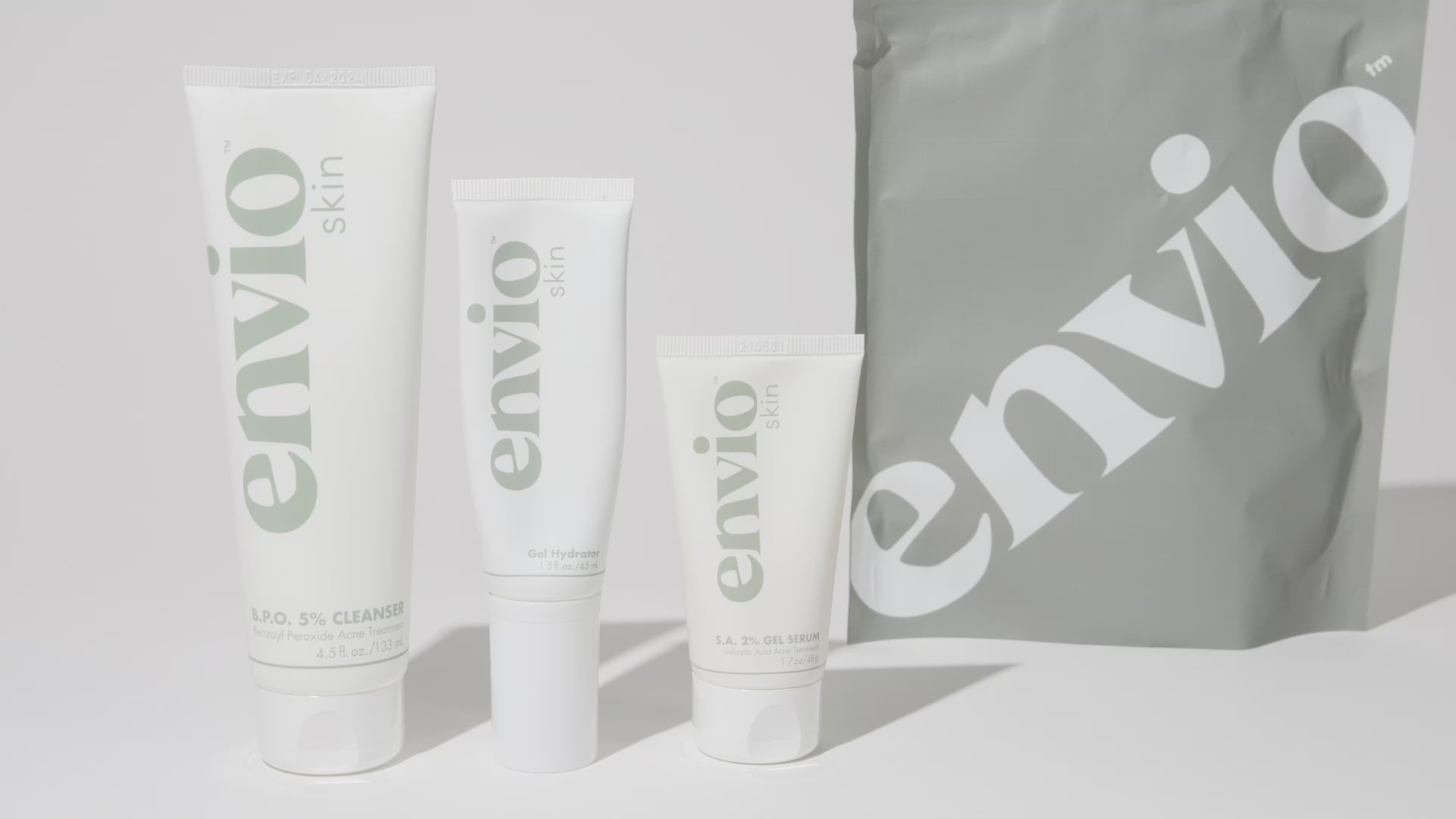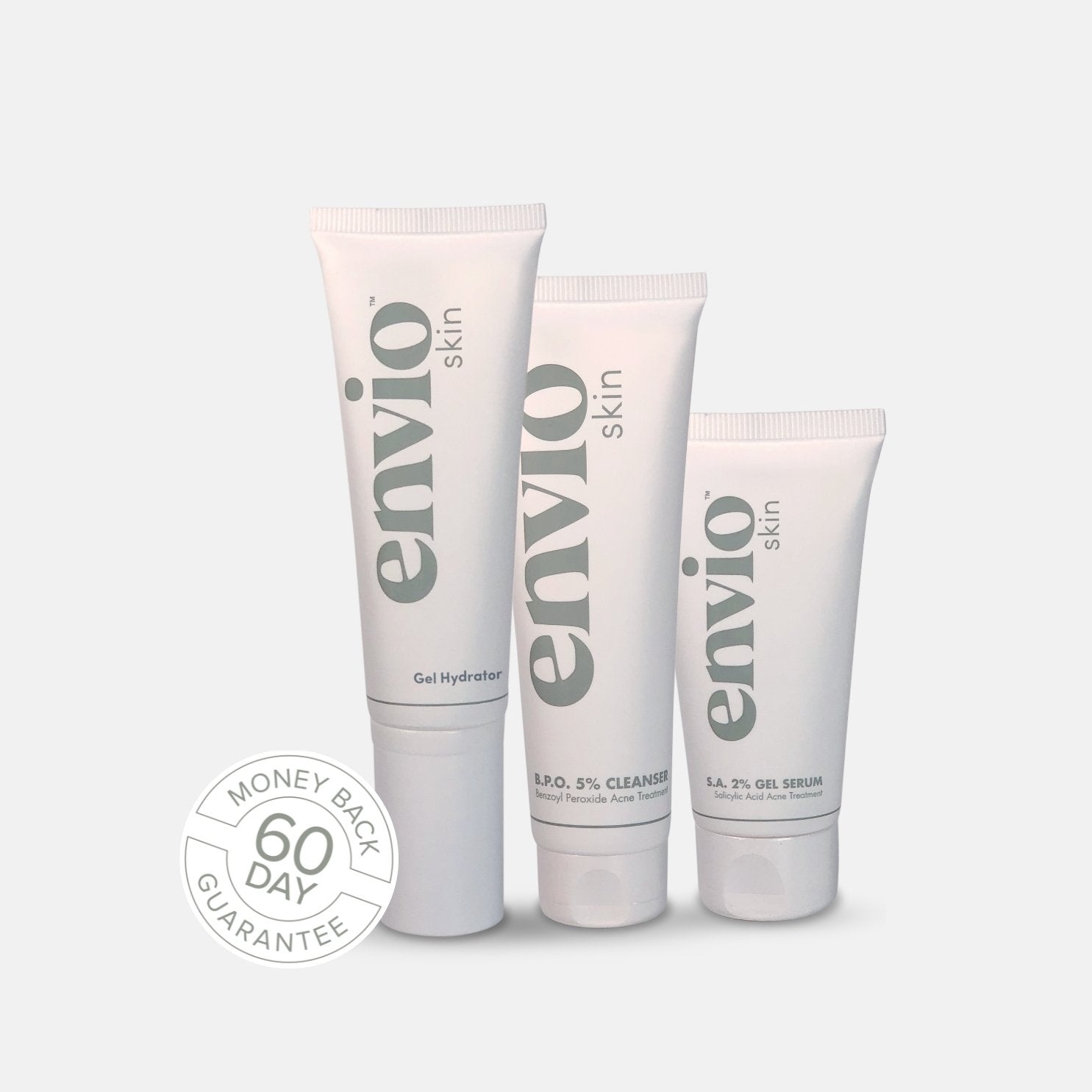 Clear Skin Trio Trial (30 Day)
Introducing the Clear Skin Trio: Achieve Clean, Healthy Skin for All Skin Types
Discover the key to flawlessly clean pores and radiant skin with our Clear Skin Trio, designed for everyone – from teens battling acne to adults seeking a refresh.
Benefit from our full-sized 3-step solution, optimized for lasting results. Not only does it promise clearer skin, but it also comes with our moisturizing gel hydrator.
Bonus: Receive a complimentary Clarifying Clay Mask and a TSA-approved travel bag with your purchase as a subscription.
.   
Those prone to clogged pores, breakouts and acne of ALL skin types can benefit from the Clear Skin Trio which includes:

B.P.O 5% Cleanser
Dermatologist recommended
Patented USP grade benzoyl peroxide
Deeply cleans pores, eliminating acne-causing bacteria
Aloe Vera, Allantoin, and Pro-Vitamin B5 for soothing and calming

S.A 2% Gel Serum
Dermatologist recommended
Exfoliates, minimizes pores, and reduces oiliness
Enriched with White Willow, Green Tea, Allantoin, and Lavender
Achieve a radiant glow with clear, unclogged pores

Gel Hydrator
A luxurious self-care experience
Hyaluronic Acid for natural exfoliation and hydration
Lilac for calming benefits
Totarol from New Zealand as an antioxidant

"I have seen great improvements in my skin's complexion. My acne scars and dark spots are clearing up as well as the intensity of my breakouts if/when they happen."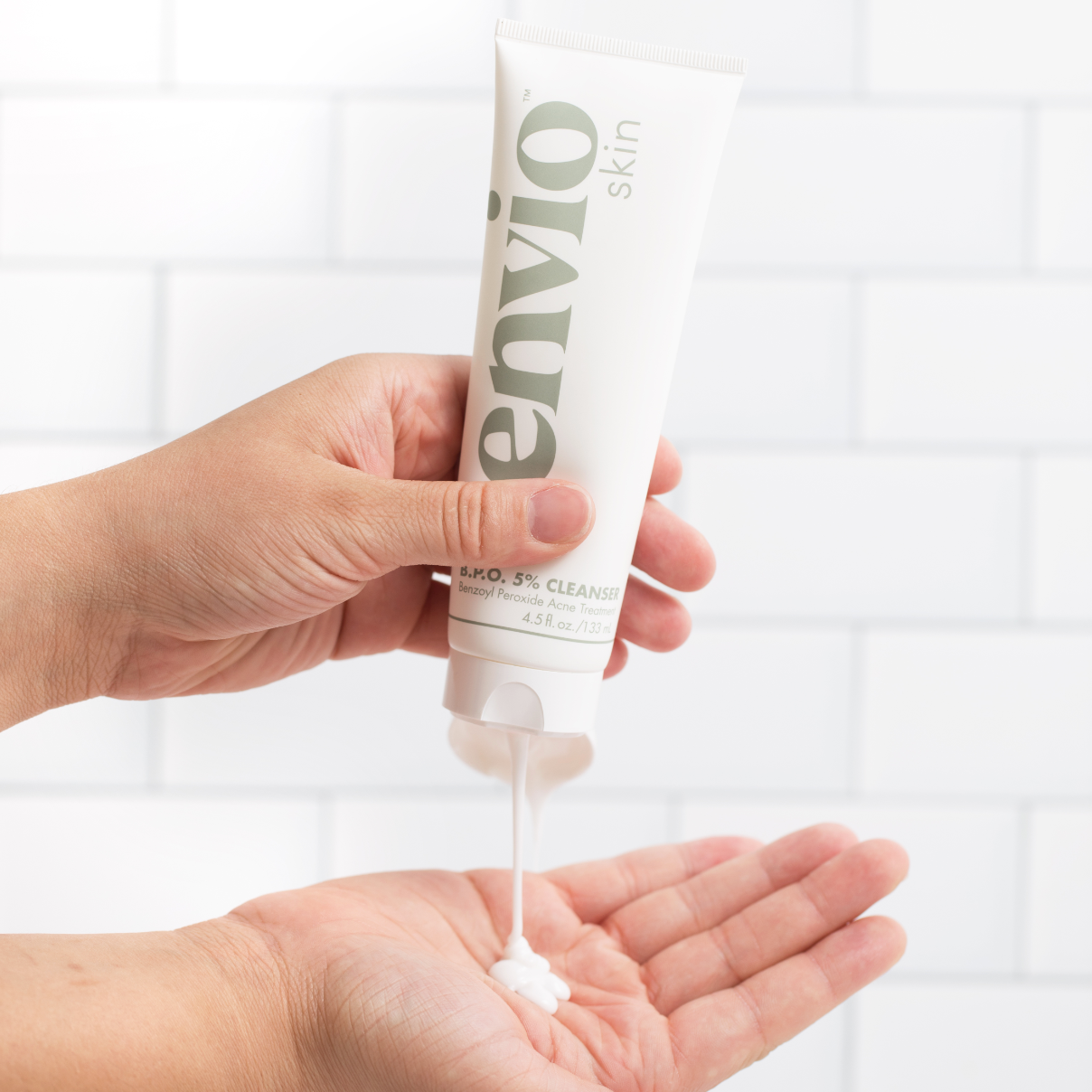 Prescription Grade Power.
We know you want to treat breakouts as efficiently as possible, so we created a medical grade anti-acne kit that can be conveniently delivered to your door.
Dual Approach to Treating Acne
We know that a battle with acne can be both physical and mental, so we partnered with BetterHelp™ to encourage treating acne from both angles. Each purchase of Envio comes with 50% off your first month of therapy.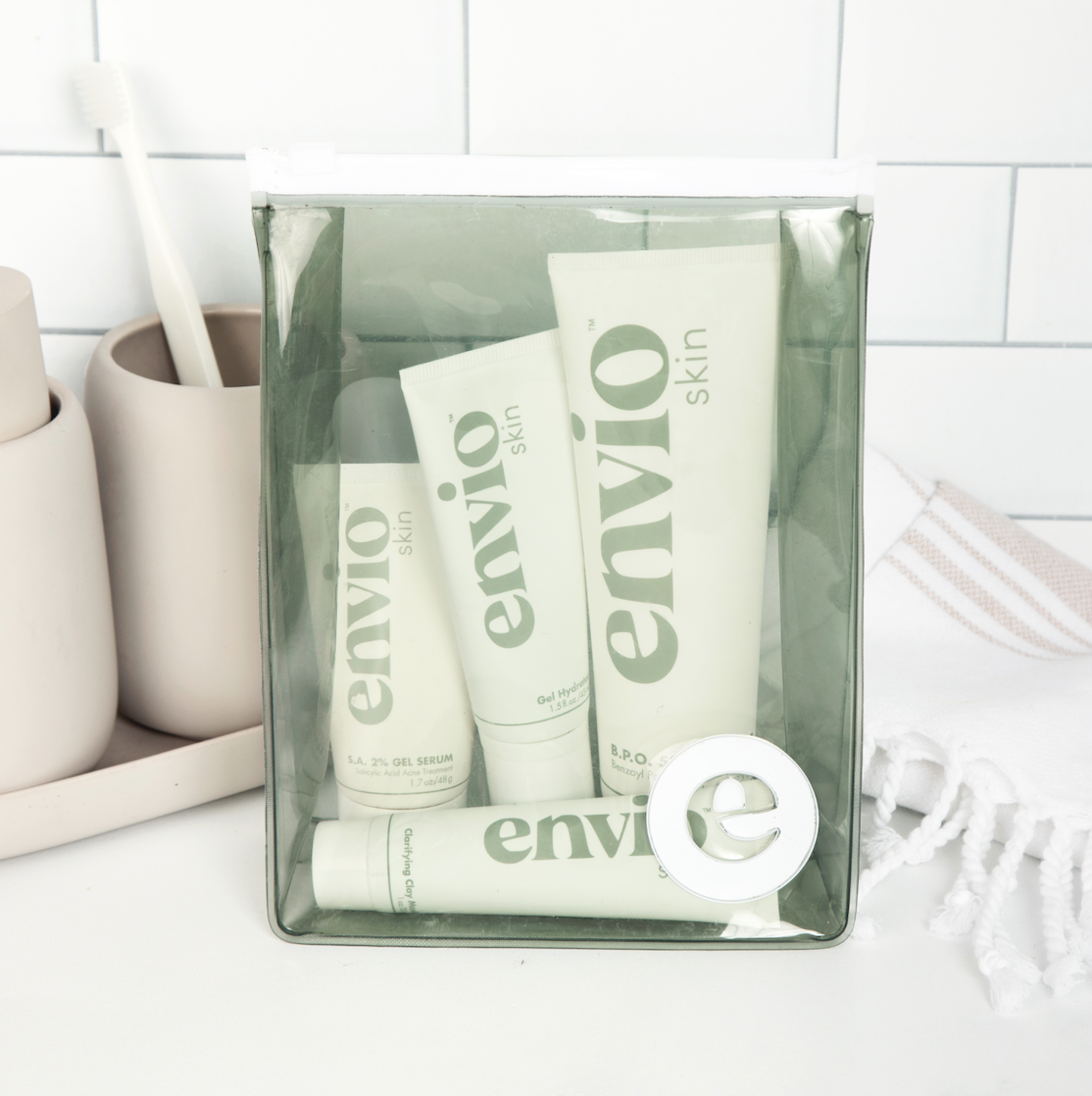 Built For Convenience
Our treatments needed to be just as easy to use as they are powerful. So we developed products that can easily be incorporated into your morning and nighttime skincare routine.